Marriages, Engagements & Dating couples
They dreamed and found each other...
She had come to us with a dream to find her man, he has applied to us to meet his beloved and the only one. Both of them were united with one goal - to love and to be loved, to find their eternal love and to create a family.
And there are a lot of people like they are and they joined UaDreams.com with this very aim. And today we have people to tell about, to show and to be proud of. Watch and enjoy!
Unfortunately we cannot post all our marriages. Only a few couples allowed us to show them to the world. Besides not all men and ladies give us information about development of their relationship. Most couples prefer privacy, sorry.
UaDreams is commited to our mission to help hearts join against all odds!

Since February 2022 we have been working and living in a country at war. Despite this, UaDreams has continued to fulfil our mission to help hearts join. Hundreds of men and women found their loved ones with our help this year, despite of all the difficulties. 43 men came to Ukraine this year to meet their ladies in person.
Some of our ladies fled from Ukraine saving their lives from the war, and we arranged 40 personal meetings for them all around the world. Here at UaDreams we are commited to our mission - joining hearts, and we are not going to stop, as people deserve to love and be loved even in hard times.
Wedding in Kremenchug
Victoria and Dexter: Love from the first sight!
Victoria and Dexter got acquainted in spring 2022. She was looking on men's profiles, and came on Dexter, who impressed Vika with his honesty. She was the one who wrote the first letter, and his answers were so sincere and gentle that she understood she wanted to share more and more with him. In next letters they discussed tons of important things, and found out that they had very much in common. Meantime Viktoria with her two kids had to flee from war. She went to Italy, where her mother lived.
Dexter asked tons of questions about Vika's life and about her kids. He expressed genuine interest in their hobbies, school life and feelings. Vika was feeling he might have been the one, she was searching for, and told her her kids about her relationship with Dexter.
In summer Vika and Dexter took a pause in communication. She was busy trying to enroll kids to school, and he didn't write her as he wanted to think over whether the intimacy between them is geniune. Dexter also had an idea to help Ukrainian army, as he had military experience.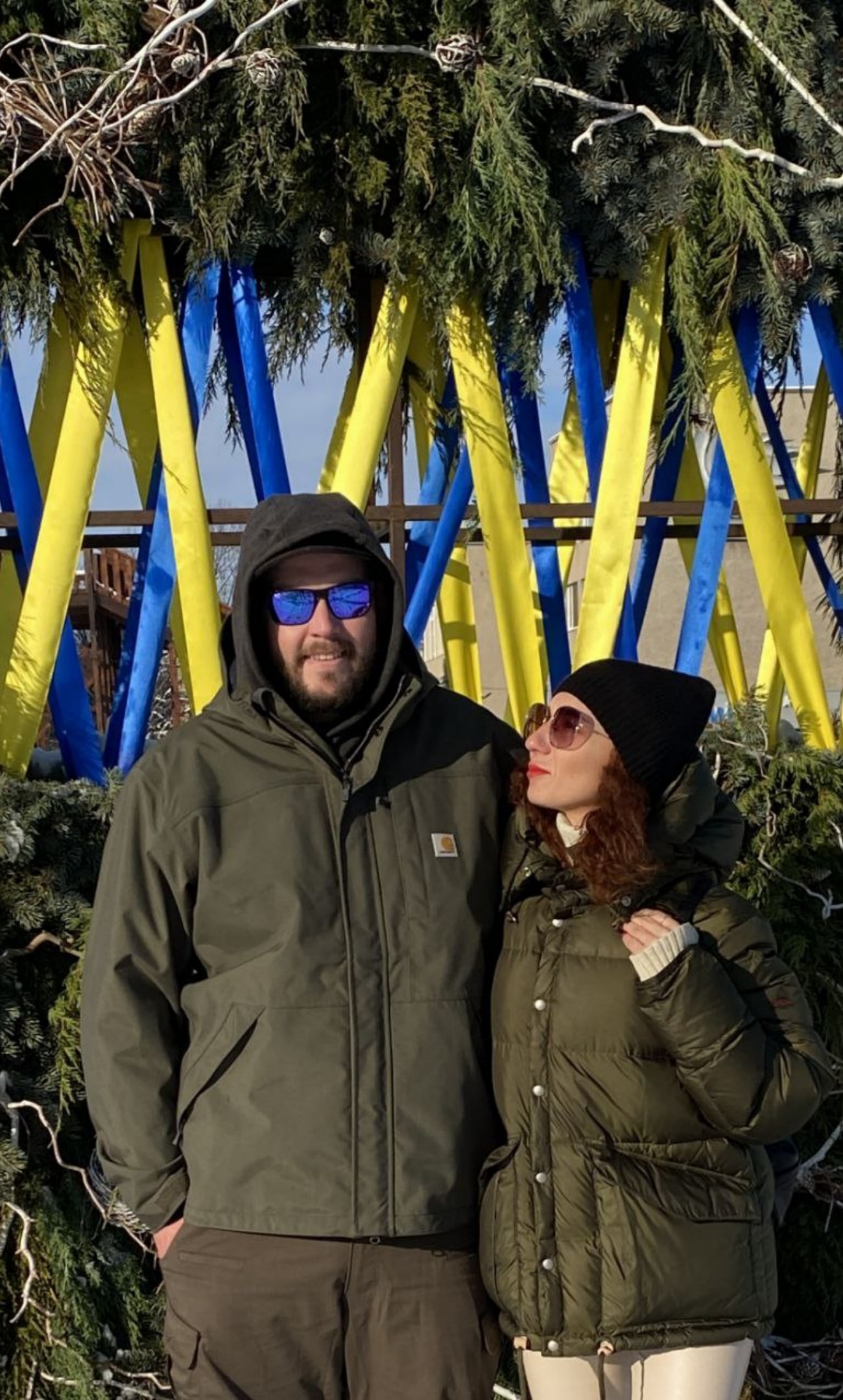 In some time they decided they deserved a chance to be together. Vika had to return to Ukraine from Italy, and Dexter did his best to organize a trip to meet her. They spent hours in videochat, and wrote tons of letter to each other, sharing everything, and it felt very natural. Finally Dexter came to wintry Ukraine, despite of all the obstacles and dangers. When he met Vika in person he understood it was love from the first sight, and she felt the same. He made a proposal to her in several days.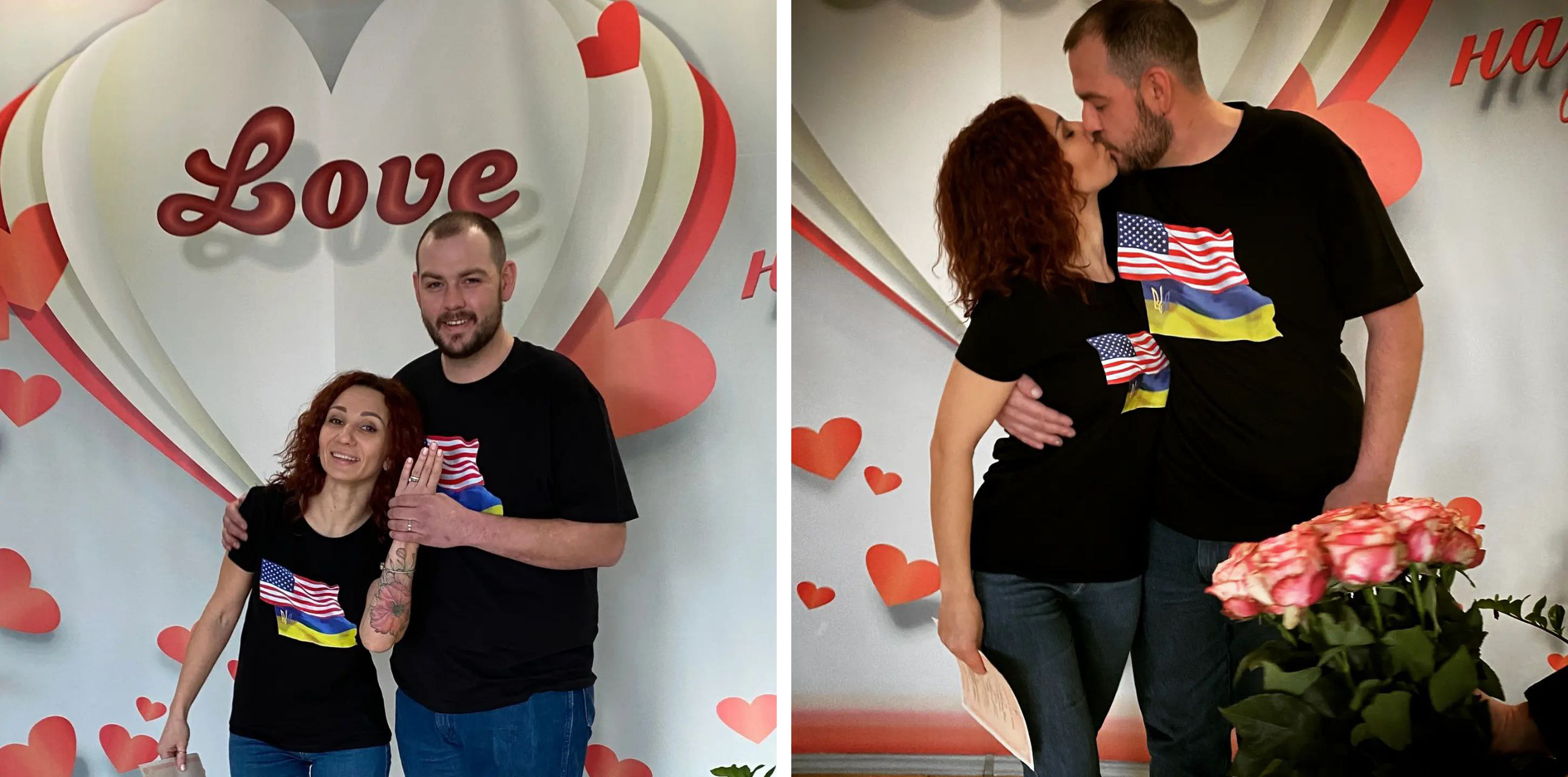 Vika and Dexter got married on January 11, 2023. Their love was born in times of war, but they say these are the happiest days of their lives.

Dear Victoria and Dexter !
I wish for your relations be always so great! Be loving, touching, tender the whole life ahead!
Wedding in Cherkasy
Adelina and Glen: Life after 50 is just beginning!
Glen and Adelina met on UaDreams in April 2020. They confess they both understood their meeting was not an accident from the first chat. Months passed, and they kept on spending evenings chatting with each other and even arranged themed dinners online.
In September 2020 Glen suddenly stopped answering Adelina's messages without any explanation. Adelina says she was extremely upset, and almost left the site, but in November a letter from Glen came. He apologized for disappearing from her life, saying that there were some personal reasons. Though Glen had more news for Adelina - he said he was in Ukraine at that moment. He came on a business trip, and invited Adelina to a real date.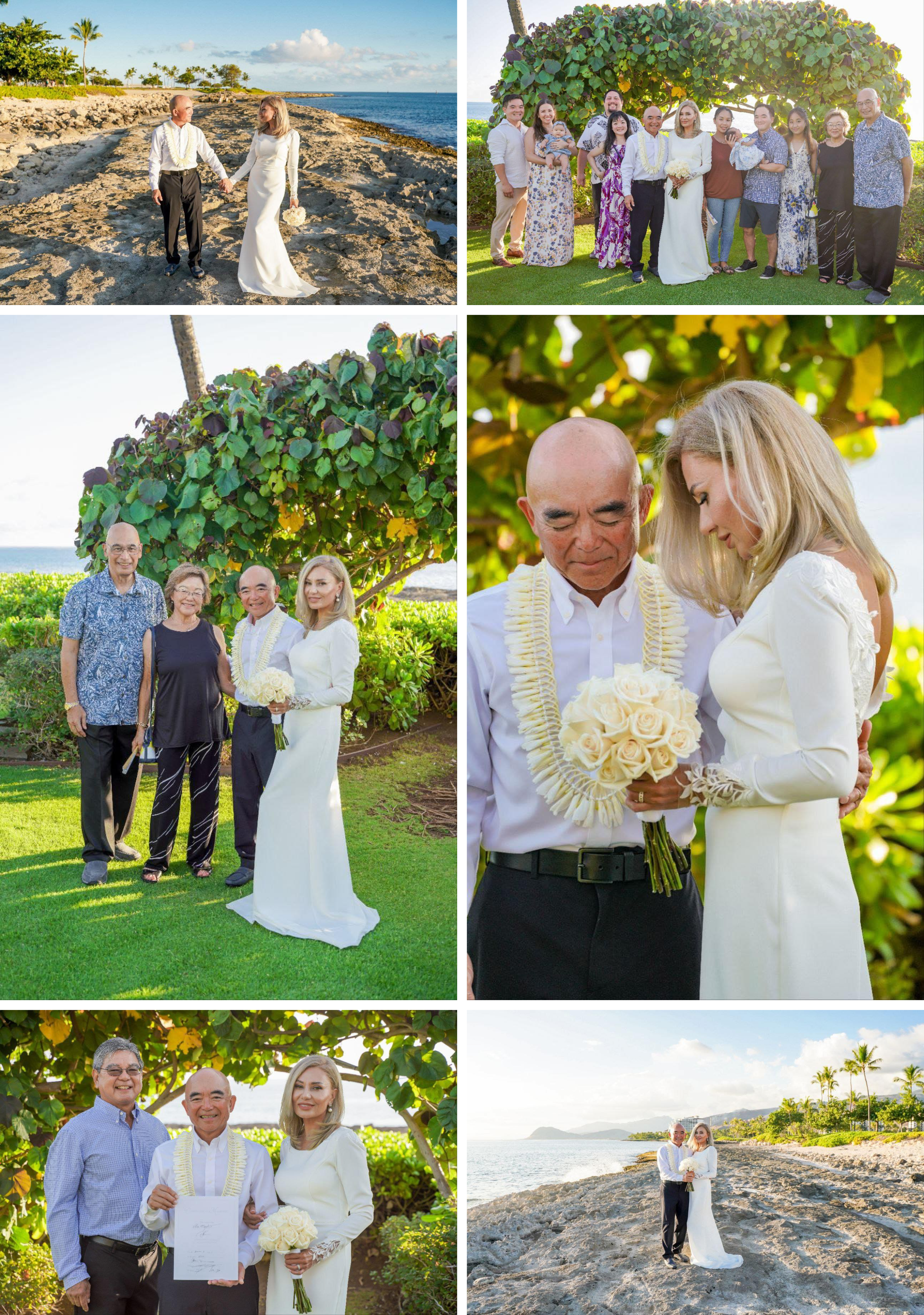 Their meeting took place on November 10, 2020 at the agency, and Glen made Adelina a proposal. He had to return back home, but at the first opportunity came back to Cherkasy to see his queen, as he called her. He was the universe for her, Adelina confesses. Glen's lawyers were engaged in processing the fiancée visa. Luckily, everything was ready by the time the war in Ukraine began.
Glen met his queen in Canada, where she had to escape from war, and took her to his home. The couple got married in August 2022. Glen and Adelina both say that life after 50 is just beginning!

Dear Adelina and Glen!
May your marriage be filled with all the right ingredients: a heap of love, a dash of humor, a touch of romance, and a spoonful of understanding. May your joy last forever. Congratulations!
Wedding in Poltava
Milia and Scott: All stereotypes were completely destroyed
When Milia decided to try her chances at online dating, she had absolutely no expectations and was a little sceptical. A single mother with two children - is this what men are looking for here? These were her thoughts.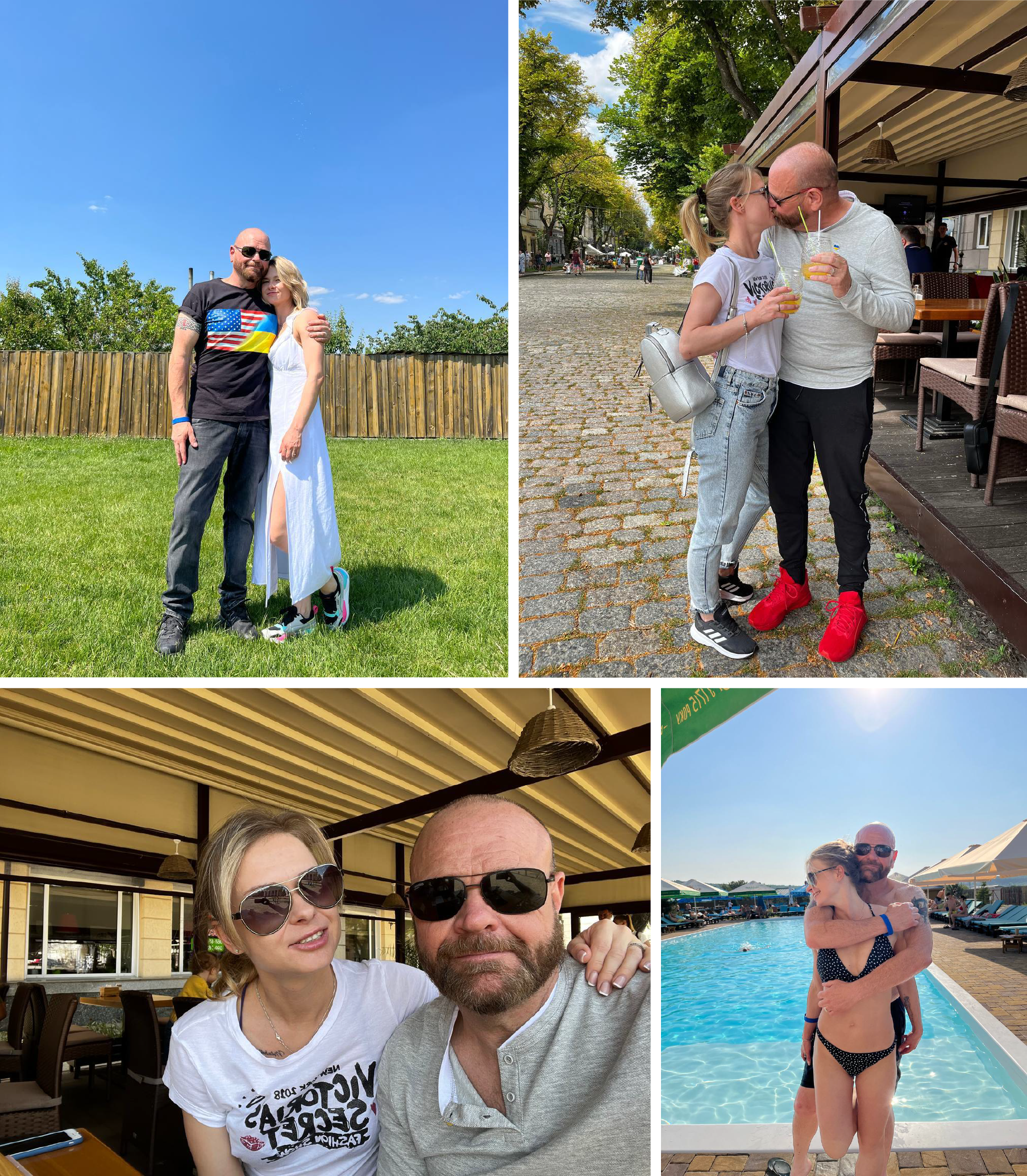 But everything changed the day she received a message from Scott. All her stereotypes were completely destroyed because Scott was the man who reminded her of herself. Raising three young daughters alone, Scott understood Mila like no one else from the first words. And then something unexpected began. With each chat, with each letter, the couple became closer and more open to each other. And Scott's arrival in Ukraine became a big surprise for Milia - she couldn't believe that it was really happening in her life. Their meeting went well, but unfortunately, immediately after Scott returned home, the war started in Ukraine. However, neither the war nor the distance prevented Milia and Scott from continuing personal communication, and in the end, Scott came to Ukraine again despite all the obstacles and risks.
Scott proposed to Milia, and she said "yes of course"! The couple is currently planning their further life together and their upcoming wedding. They hope to unite their two families into one and never know the word "loneliness" again.

Dear Milia and Scott!
May your joining together bring you more joy than you can imagine.
Wedding in Sumy:
Murat and Lena. Born for each other
This is a story of Murat and Lena, two kindred souls that were meant to be together. And it took them only 2 months to understand it.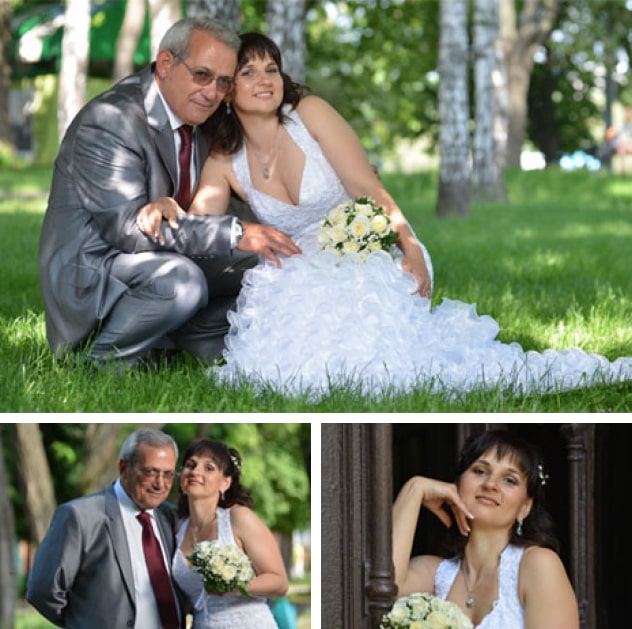 It was like a thunderclap out of clear sky, when Lena heard Murat's calling to UaDreams video chat. They understood that they were meant for each other from the very first minute when their eyes met in the chat. Probably, the Cupid sent his arrow exactly at that moment, who knows… It was obvious for both of them that there was no need to look for someone else anymore.
Leaving the online world...
Their first meeting took place at agency office and it was fabulous. A huge bouquet of roses added bright colors to that day! It wasn't a meeting of two people who saw each other for the first time. It felt like a wife is meeting her husband from a long business trip, that separated them for so many years before this wonderful evening. Two souls united after long time of separation.
They fell in love with each other even more and shortly after this meeting their hearts decided to join in a sacred marriage!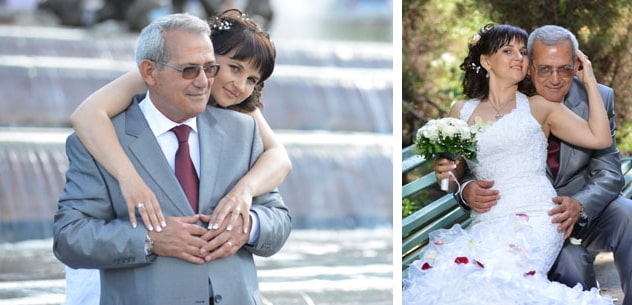 Our newlyweds say, "We can't describe how happy we are. We really love each other and we can't imagine our lives without each other. Really, we want to thank UaDreams.com for their service. Everything is possible. A man just has to choose the right lady, to feel her, come and visit her."

We congratulate our dear Lena and Murat with their wedding and wish them all the best in their happily married life! May their path be dustless, the sky above them clear and may their destiny be kind and generous to them!
Wedding in Odessa:
Tatiana and Lawrence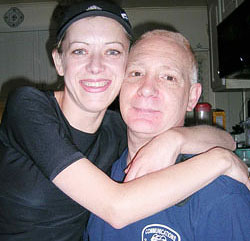 Dear Tatiana and Lawrence!
UaDreams.com and Odessa branch warmly congratulates you to your wedding and wish you lots of love and happiness filled with the sweetness of newly married life. May your love bloom brighter and your companionship grow sweeter with each passing year.
May all your dreams come true together!
Wedding in Lutsk:
Steve and Vika. Romance of Jamaica
Vika and Steve got married before New Year on Jamaica. They wanted so much that their wedding takes place in the most romantic place of the world! Steve's motherland is Great Britain, and the native land of Vika is Ukraine.
Steve visited Vika in Ukraine several times. During one of his visits he met her family and the whole family liked him a lot. Vika's mother had nothing against the age difference between Steve and Vika, though she is quite conservative on this question. She understood how kind he is and appreciated his positive features.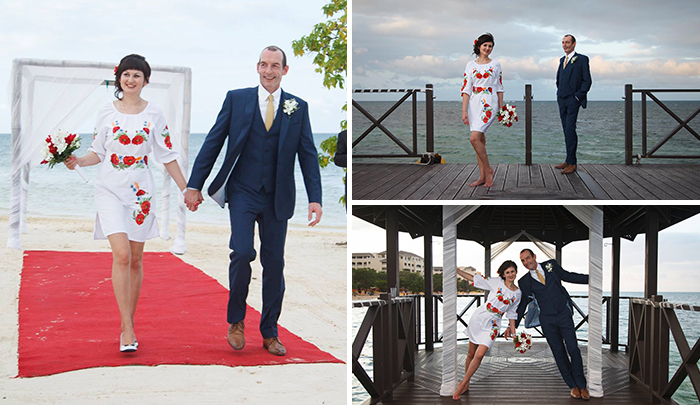 By the way it is a great idea to get acquainted with your lady's family! Send greetings to your lady's mother in letters and chat, make friends with her child! Perhaps one day you will become a big family as well, as it happened with Steve and Vika?
Steve and Vika had a vacation in Turkey together. And then Vika got a visa to England. It was very difficult to get this visa, but Steve did everything possible! She visited him several times and he came to see her as well. One more vacation they spent in Greece and in some time they decided to marry.
Steve and Vika have a daughter!
We are so glad to tell you that Steve and Vika have a little daughter Melania. They keep living in Great Britain. Vika misses Ukraine a lot and is looking forward for an opportunity to visit her Homeland. Melania attends kindergarten, but Vika takes her home quite early and they spend a lot of time together. We wholeheartedly wish Steve and Vika's family a long happy life together and are waiting for other bits of news from them!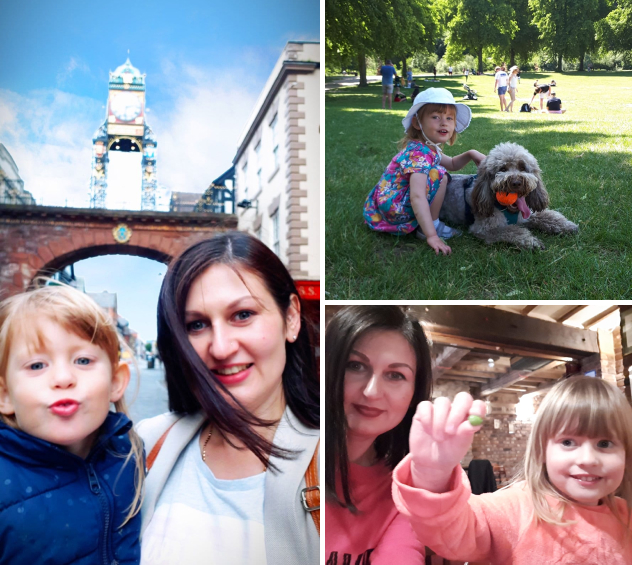 Dear Steve and Vika!
Like a lighthouse on a dark night, may your love for one another always shine brightly. May the years ahead be filled with lasting joy. Congratulations to a couple whose match truly seems made in heaven!
Wedding in Mykolaiv
Rick and Svetlana: A crucial dinner in 29 days...
The love story of Rick and Svetlana is told to us by Rick himself in a beautiful and romantic style. No one can convey all the emotions better than him!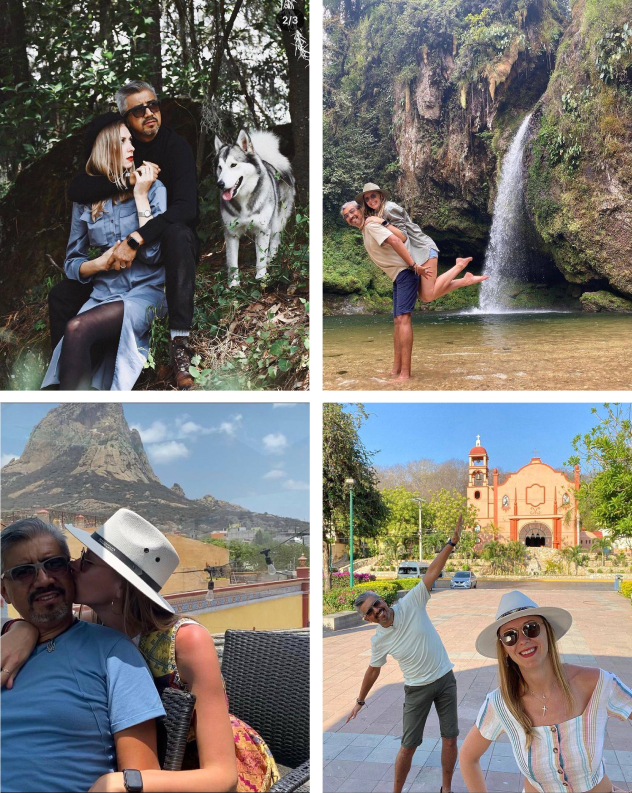 "Si te cuento la historia de cada uno, no sabrías de quien estoy hablando, pues sus vidas fueron semejantes. Ambos venían de relaciones dolorosas e insatisfactorias, atravesaban por un momento difícil y decidieron entrar a la página buscando exactamente lo contrario de lo que habían vivido. Ahí se conocieron, casi de inmediato… y así, casi sin querer se identificaron, como se reconoce a uno mismo en el espejo. Eran almas gemelas, el uno para el otro, los dos en busca de un mismo objetivo, y cada uno, completamente distinto a lo que conocían y a lo que estaban acostumbrados. Fue casi una epifanía, y comprobaron que el amor a primera vista existe.
Un mes después él ya estaba en Ucrania conociéndola. Se vieron y no hicieron falta palabras; después de unos maravillosos días, él la invitó a visitar México.
La noche en que ella llegó, él la invitó a cenar. Antes del postre, el sacó un boleto de avión para regresar a ucrania un mes después, y le dijo: Me gusta mucho lo que siento cuando estoy contigo, pero no sé si esta vida te vaya a gustar, este país, esta gente. Te propongo cenar aquí mismo en 29 días y decidir si lo quieres utilizar para volver a casa, ella estuvo de acuerdo.
El tiempo pasó, y en la fecha acordada, los dos estaban sentados a la misma mesa, en el mismo restaurante, y el sacó el mismo boleto y lo puso sobre frente a ella y la miro. Ella dijo: No lo quiero, pero ¿Tú quieres que lo tome? No hizo falta respuesta, un beso sello el compromiso.
Hoy tienen casi 4 años de feliz matrimonio, disfrutando de una vida juntos, como jamás la imaginaron, completamente distinto a lo que conocían y a lo que estaban acostumbrados…"
Translation into English:
"If I tell you the story of each one, you would not know who I am talking about, because their lives were similar. Both came from painful and unsatisfactory relationships, they were going through a difficult time and decided to register on the page looking for the exact opposite of what they had. There they met, almost immediately ... and thus, almost unintentionally, they identified each other, as one recognizes oneself in the mirror. They were soul mates, one for the other, both were in search of the same goal, and each one - for completely different from what they knew and what they were used to. It was almost an epiphany, and they found out that love at first sight exists.
A month later, he was already in Ukraine to meet her. They saw each other and no words were needed; after a few wonderful days, he invited her to visit Mexico.
The night she arrived, he invited her to dinner. Before dessert, he took out a plane ticket to return to Ukraine a month later and said: "I really like what I feel when I'm with you, but I don't know if you like this life, this country, these people. I offer to have dinner here in 29 days and decide if you want to use it to go home." She agreed.
Time passed, and on the agreed date, the two were sitting at the same table, in the same restaurant, and he took out the same ticket and put it in front of her, and looked at her. She said: "I don't want it, but do you want me to take it?" No answer was needed, a kiss sealed the commitment.
Today they have almost 4 years of happy marriage, enjoying life together, as they never imagined it, completely different from what they knew and what they were used to... "

Dear Rick and Svetlana!
We are very happy for you! And we can only add that by looking at your beautiful photos and reading your sincere words, everybody can believe in true love. There is a desire to feel inspired, to believe in happiness, to seek and find a soul mate!
Wedding in Donetsk: Fernando and Yana.
It's time to say good bye to loneliness...
Yana and Fernando met in Donetsk. They didn't write letters or chat, they simply met in Donetsk once the branch manager Marina showed Fernando a photo of Yana. Since that moment Fernando and Yana couldn't imagine their life without each other.
Fernando:
After asking Marina to help me, I liked the attitude of Yana to meet me immediately the next day. When I saw her for the first time I was captured with her sweet smile. From the very beginning she was logically shy but while walking to river place in Donetsk and asking each other personal questions, I was sure finally that it makes great sense.She showed enthusiasm, great tenderness and joy during our meeting. It happened we even hugged each other to take some photos and I felt that she accepted me. At that moment I started to think she is that woman I want to live with. I had great desire to know her more the following days. She attracted me more and more and I was falling in love with that lovely lady named Yana.
Yana:
The first minute I saw Fernando, I was impressed by his appearance. Fernando is very attractive and he is my type of the man's appearance. Then I felt that he irradiated tranquillity and friendliness. He is confident and very polite, but this politeness is not pretentious, it is indeed very favourable attitude towards people. Fernando did not act a part, he did not present himself in a favourable light. It was so interesting for me to talk to him and immediately I wanted to get to know more about this man. Now I'm surprised and I'm curious why I've felt at once that I can be together with this man in the future, as I've known him only several minutes, hours. That day I realized the destiny gave me one of the most important gifts in my life.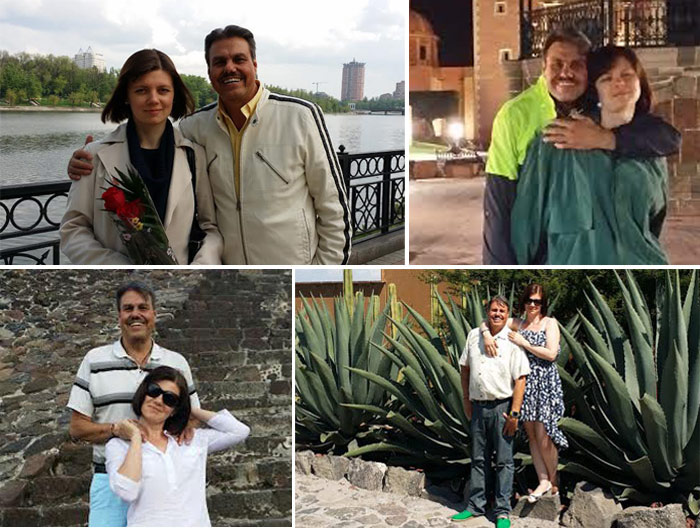 Now they live together in Mexico and they are gradually preparing for a memorable day in their family life...

Dear Fernando and Yana!
Congratulations, we are so happy for you two! May your wedding be the beginning of a lifetime filled with special love and happiness. May your future be a bright and happy one.
Wedding in Zaporozhye: How a call from Andre changed Irina's life
Irina and Andre's love story started from a conversation in chat. She made a cup of coffee and was waiting for the call, the one that may change her life completely. Deep in her heart she was dreaming about a strong man who will make her happy because she has been used already to loneliness and became an independent and strong woman. She was looking at different photos but she could hardly believe that one of these men will become a hero for her.

It was late at night or early in the morning when she heard a call from him. It was a call that may change the whole life of both of them. They have met sunrise together, talking to each other and smiling. They were happy but didn't believe it. Mails conversation has been started later and they had a feeling that they have known each other for ages. Their lives were similar at some points and it united them.
Irina was in doubts when Andre decided to pay a visit to her. She haven't had such experience before and didn't know what to expect. She hesitated but finally Andre insisted and she agreed. She was really interested in him and she felt that he likes her as well. They spent really interesting time together, attended restaurants and even made a BBQ on open air. It seemed that they needed no words. Andre became a real friend to Irina's son. She introduced him to her mother and who liked him, but wanted to be sure in him because her daughter had a sad experience of marriage in the past.
Later Andre came to her city for the second time and proposed to her, of course there were no doubts this time that Irina will reply: "I do". Irina followed her heart and that's why she started some English lessons and lessons to obtain a driver's license. She traveled to her man's country and they became a happy family there. At the moment they are doing everything possible for her son to join them and to make their young family complete and even happier.

Dear Andre and Irina!
Hearty congratulations to the both of you on your wedding! May your love for each other only strength as time goes by! Wishing you both an eternity of love and happiness together. All the best for the times ahead!
Wedding in Zaporozhye:
Alla and Colin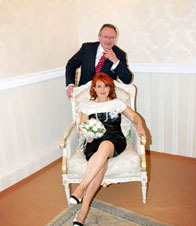 Dear Alla and Colin!
We are happy to congratulate You with your decision to be happy together- with your wedding! Live this life in peace and tenderness, holding each other hands and never stop kissing! Love rules the world and now it will rule your lives, Your dreams and intentions!
We wish You Happiness!!!
Wedding in Kharkov:
Willie and Alina.
Some people say that love does not exist in the modern world. But everybody dreams to feel this magical power that unites two souls, dreams about a person, whom they can give their heart and to be loved back with an equal passion and affection. Alia and Willie is an example of true believers, who believed in love despite the distance and they found it in the eyes of each other, when they first met.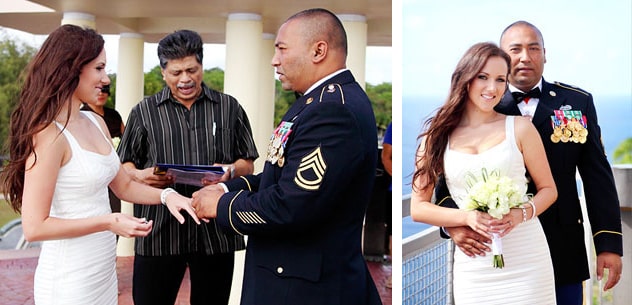 Their first romantic date happened thanks to Uadreams in Ukraine. Willie came to visit two ladies, but sincere and easy going beauty Alia conquered Willie's heart at once. Then it was Willie's turn to win her over. As a real gentlemen, our hero presented his lady with flowers and surrounded her with love and care. He treated her like a queen and eventually won her tender heart.
When Willie came to Ukraine for the second time, he came to visit Alia only. Having spent a month together, they understood that there was a strong bond between them that could not be broken. They celebrated the New Year's Day in the Crimea, their next vacation they spent together at the picturesque Dominican Republic.
Finally it was time to meet Willie's family at at a magnificent island, called Guam. His hospitable family accepted Alia as a new family member, who she became very soon.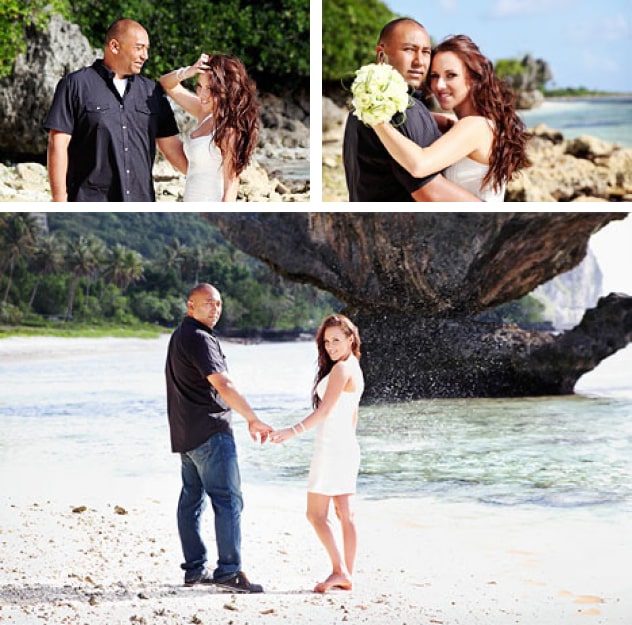 Happily Ever After
Their wedding took place at Guam, where they gave their agreement to live one life, as a happy family, under the clear blue sky and the warm sun. Why did they choose this piece of Paradise? Willie is retired from the Army, and now he lives with his family here.
Alia and Willie still can't belive their happiness. Thanks to Uadreams Alia found her prince, although without the white horse (as she says, the most important is the inner world of a man). Willie can't help, but love and admire his pretty ukrainian wife, her sincere smile, loving eyes, positive attitude to life and her passionate heart.
However impersonal the modern world is, the real fairytale still exists in it. All you should do is truly believe in love and its magic, and do whatever it takes you to gain love of a person, who caught your heart's attention. Do not hesitate and take this chance with us! We are sure, you can make it! Our team will support you all along the way to your dream. We are always happy to help you add bright colours and emotions into your life and to write a personal fairytale for you!
Our newlyweds want to share with you their positive emotions!

Dear Willie and Alia,
We sincerely wish you a happy life, filled with love!
May you carry your feelings through out many years!
Wedding in Poltava: Elena and Steve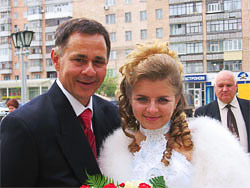 The staff of Poltava branch and UaDreams.com are happy to conratulate Elena and Steve to their wedding! Through the storms of life, may your love for one another be steadfast and strong. Wishing you a lifetime of the greatest joy, love and happiness. Congratulations!
Wedding in Kharkov:
John and Luda. They were really destined to meet!
Luda was a single mother of two wonderful boys, who came to the agency looking for her destiny in this huge world. But time passed and it seemed that she's run out of luck, so Luda was about to give up. Then suddenly she got a chat invitation from a very interesting man and they met online.
By that time John has already planned his trip to Kharkiv, so when he saw a nice lady on his screen he offered her a real meeting. Luda agreed, and they spent almost an hour and a half discovering more about each other and discussing their future date. They found out that they have pretty much in common and strive for the same goals in life. So after a chat they both were impatiently waiting for his arrival.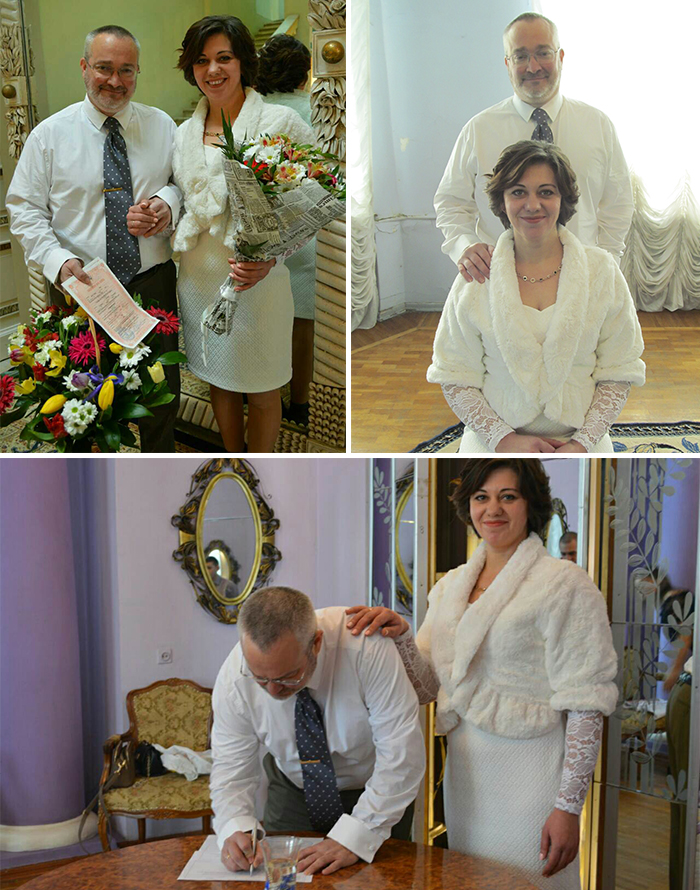 But when man plans God laughs, and in 3 days John found out that he is unable to travel due to his leg injury. He informed Luda that he is not coming. She understood that, but was still disappointed.
John kept on using the agency site for a while, he decided to concentrate his attention on the lady he had correspondence with before he met Luda. When at last John came to Kharkiv to meet that lady he suddenly understood that she was actually not the one he was looking for. He was upset, but still he had almost a week left before his leaving back to the USA.
That very moment he remembered the nice lady with whom he had chatted once half a year ago. By that time Luda has totally given up and decided to remove her account from the agency. And she was ready to dedicate herself to her kids and work.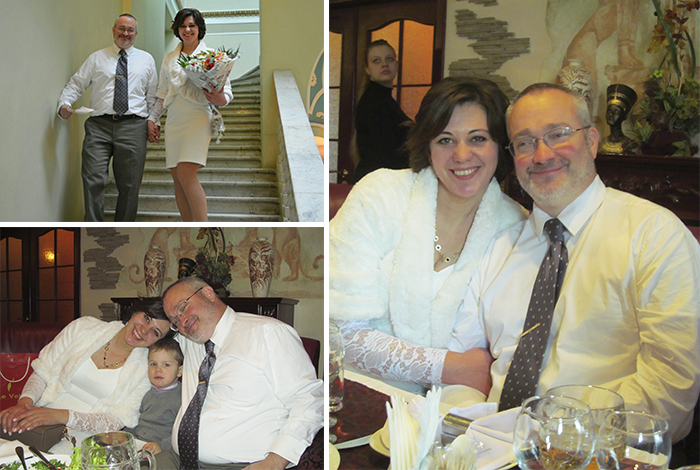 Then one sunny day she got a call from the manager telling that John is in Kharkiv and wants to meet her. Her inner voice told her to give it a try and she agreed. From the very first sight they understood that their first and only chat was not accidental but a destiny sign, so the next 5 days they were inseparable. Time passed quickly and John had to leave, but they kept on their communication daily through Skype and messaging, planning their future together!
Those were really hard and long five months for both of them being apart. And when John finally came back to Ukraine for 6 weeks in January they understood that they cannot live without each other. Luda has introduced John to all the members of her family and to her two kids. All the family and boys loved him and were happy for them! So when the documents were ready they finally got married!
Now they are apart again, while the Visas for Luda and boys are processed. Luda attends English classes, while John is handling the paperwork in the US. They miss each other a lot, but meet online every single day, knowing that after some time they finally will be together!

Dear John and Luda!
Love knows no barriers. There is neither mountain too high nor ocean too deep when it comes to getting together with the one you love. There is nothing more inspiring in this world than to watch two people find love in each other. We are all so happy for you. Thank you for sharing this special day with us!
Wedding in Odessa: Elena and Dwayne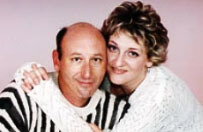 We are glad to present Elena and Dwayne - they met almost at the end of this year in Odessa and now they are engaged! They will meet the next new year together- happy and in love.

Dearest Elena and Dwayne!
All the staff of congratulates Elena and Dwayne on this great event in their life and we all wish them to be happy together! And we say to those who have not met their soul mate - don't give up! One day your happiness will find you!
Engagement in Mykolaiv
Jared tells what how he met his love Galina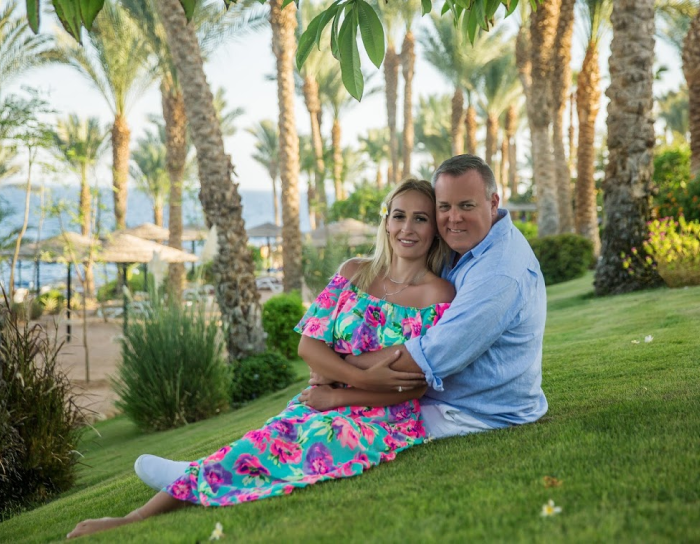 "Meeting Galina was unexpected. I was already planning on visiting Ukraine when we had our first video chat, but with such short notice, I didn't expect much without more time to get to know each other. We exchanged a few letters before my arrival, but when she walked into the agency on the day we met, there was an energy. The "chemistry" that you hear about but start to think it's only youthful hormones…. It happened with us from the moment I saw her. I was a bit timid to hold her hand too quickly, but during our first date, I couldn't help myself. I felt she was worth the risk and when I took her hand in mine, she held mine in return.
On our third date, we kissed, and she asked if I'd like to meet her son. Of course, I agreed! He is a wonderful young man and we seemed to like each other before the end of the evening. Galina and I met every day after our first meeting, and we talked every day after I returned to the US. I truly believe it was a "love at first sight" occurrence. When we talk about that first meeting, the chemistry was mutual and immediate.
We planned a vacation soon after and went to Egypt for an amazing week together. The three of us in paradise. Her son and I went swimming often and we communicated as best we could. I can say we've become friends and I look forward to seeing him grow up. Galina and I talked about the future of our relationship and that the love we felt was real. I felt so strongly about her that during our trip, I proposed, and she accepted!!! Though we're still learning about each other, we are making plans for them to move to the US, marriage and living together as a family.
Trying to date and find a successful foreign relationship isn't easy. It takes time and patience. I can easily say that the effort has allowed me to meet the girl of my dreams. "We come to love not by finding a perfect person, but by learning to see an imperfect person perfectly." I know she and I have our faults, but to me, she and I are perfect for each other. I look forward to a long, loving and happy life together!!!"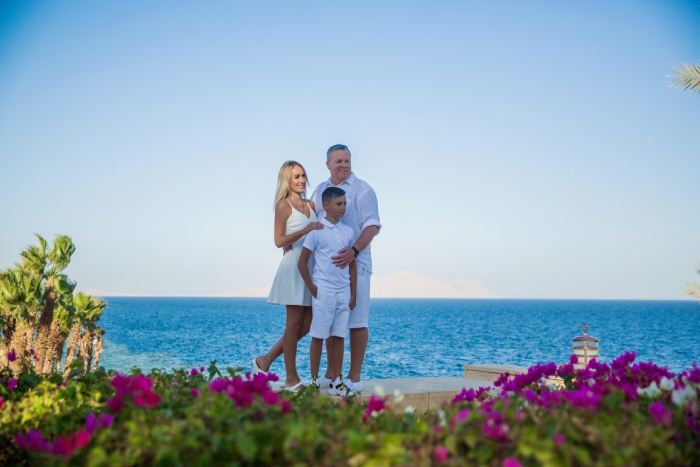 Dear Jared and Galina!
So happy to hear your news – you really are a perfect couple. May this engagement be the beginning of everlasting happiness and commitment to one another. Sending you all our love as you start planning the wedding and your future together!
Wedding in Lutsk:
Leandro and Irina. Celebration by Brazilian traditions
Irina and Leandro got acquainted in summer. It was love at first sight. Everyday letters and phone calls from her beloved helped Irina to learn the language. Leandro came to Ukraine in 3 months. They spent a great time and it was very hard for them to part with each other. In a couple of months Leandro took Irina to visit his country.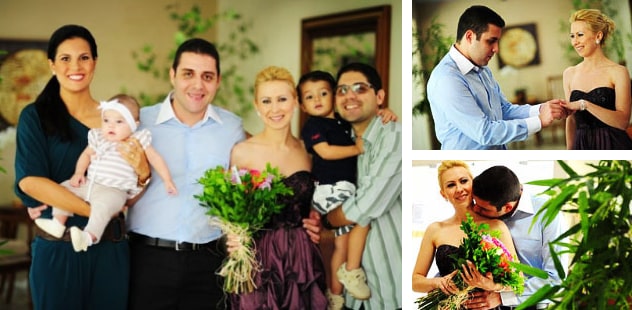 When the visa of Irina's being in Brazil expired Leandro submitted all documents for the organization of the full relocation of his beloved to his country and for the marriage ceremony. He came to take Irina to Brazil forever after all the documents were ready. The wedding was held in Brazil by all traditions of the groom.
Both Irina and Leandro tell they are happy and grateful UaDreams for joining their hearts.
Love story after wedding
Wedding is just the first step of a long and wonderful way. How various life of the couples who got acquainted at UaDreams.com can be? Irina and Leandro agreed to tell us about their happy life.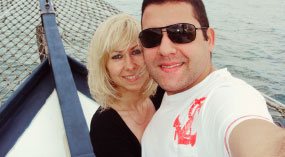 Family idyll. What's the next step? ;)
Leandro took his beloved to his native country, to the hot Brazil. His parents love Irina very much, the whole close-knit family is just adore her!
While Leandro is at work, Ira makes shopping with her mother-in-law and helps with some housework. And soon the couple will move to their own house, because they are already planning children :).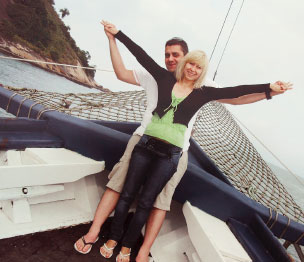 By the way, the girl friend of Irina Anya, who also was a member of our agency, married a friend of Leandro. So, Ira is not bored there and there is a real paradise for them!
Ira already speaks English and Portuguese quite well, although when she met with Leandro, the did not know these languages at all.
They come to Ukraine every year to visit Irina's parents. They came to our office and thanked us very much for helping them to find each other.
We do our job to help you to find your dream.
Just make the first step and we will help you!
Our happy couple has a child
We have great news to share! Our sweet couple Irina and Leandro who met on UaDreams 6 years ago, sent us pictures of their lovely kid! Let us remind that they live in Brazil with Leandro's family now.
The name of Ira and Leonardo's cute son is Benjamin and he will go to a nursery school this August. And Ira's mother will come to Brazil in July in order to see her little grandson.
As you can see, dreams really come true with UaDreams! And we also want for your dream to come true as soon as possible! The main thing is to act: meet ladies, exchange letters, talk in video chat and of course come to Ukraine! Then you will surely find your beloved lady and start a very happy family with her!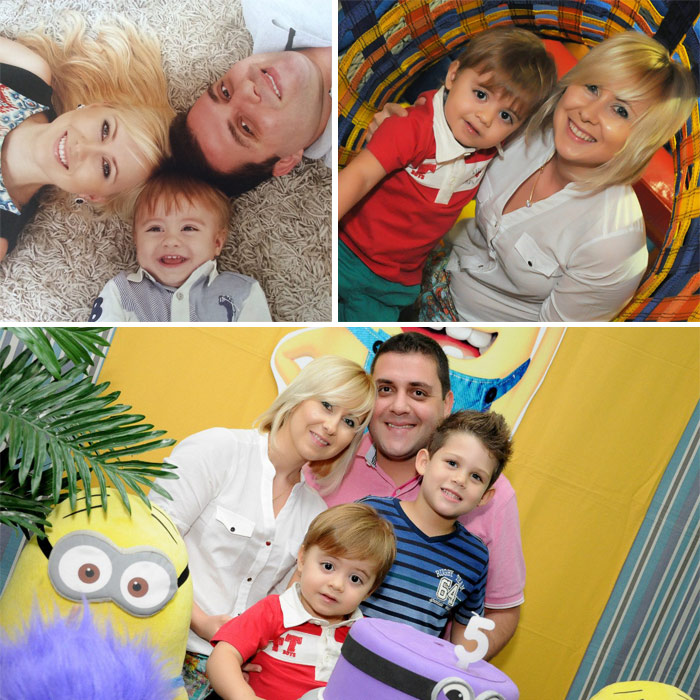 We congratulate newly-married couple and wish and wish their marriage be filled with all the right ingredients: a heap of love, a dash of humour, a touch of romance, and a spoonful of understanding.
May your joy last forever.
Wedding in Ivano-Frankivsk
Eric and Victoria: "Yes" without hesitation
During their first chat Victoria and Eric already liked each other and could not get enough of each other during their next talks online. It didn't take much time for them to understand that they were going to become a couple.
Once Victoria came to the agency office to check her mailbox and told her translator, "I really like him a lot and I cannot wait to see him in real life". They planned their meeting shortly after a few chats and could not wait to see each other.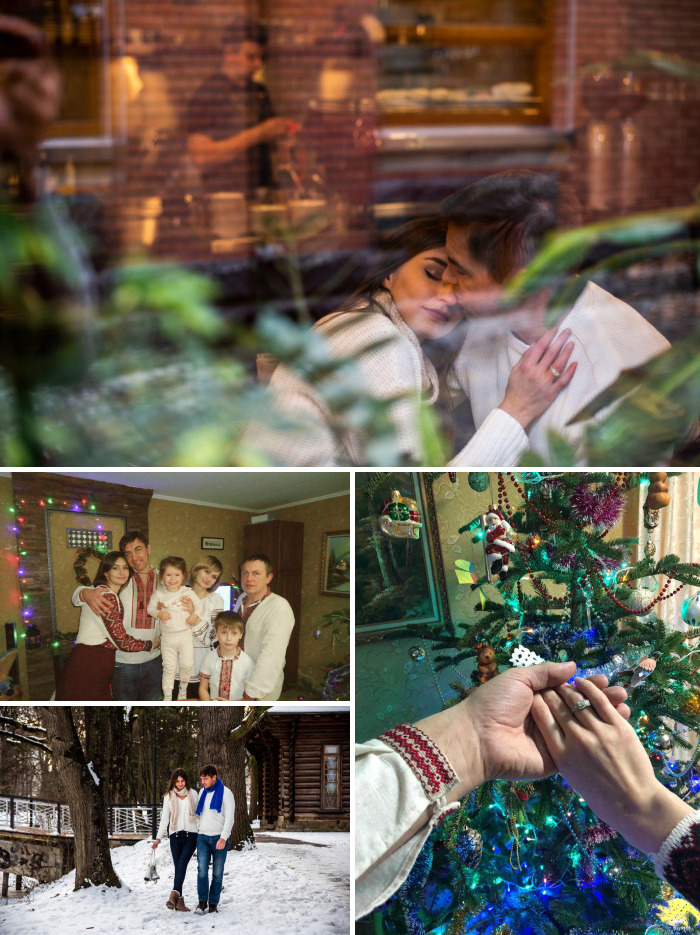 Right at the first meeting they felt even more attracted to each other than in their communication online. They were walking together holding hands, and one could easily tell those two are falling in love. Eric hinted at getting engaged, and Victoria joked she had not seen the ring yet.
In January Eric came to Ivano-Frankivsk again and Victoria introduced him to her family. That was when she saw the ring — Eric proposed. She said "yes" without hesitation. Now the happy couple is planning their future together.
Eric and Victoria married!
In some time Eric and Victoria married! Now they live in picturesque Hawaii. Vika has improved her English and has already adapted to life there because the people are very simple there and she likes it very much. She enjoys the local scenery, wide beaches, towering mountains and magestic waterfalls. The couple got a cute dog that makes their beautiful life even more joyful. They are very happy now!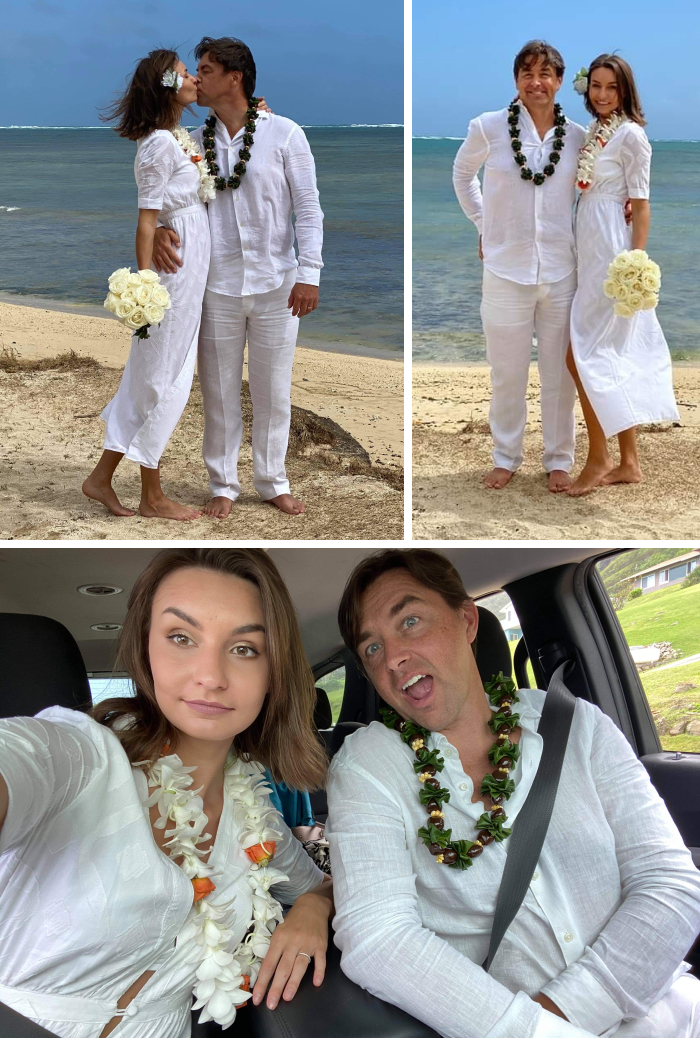 Dear Eric and Victoria!
Congratulations to a wonderful couple! May this new adventure be the beginning of a long, healthy and happy life together. May the years to come be filled with blessings, love and happiness for you both!
Wedding in Odessa:
Michael and Tatyana. How one autumn morning changed their whole life
Michael was the first to write Tatyana on UaDreams and offered her to get acquainted. What a bold start! The lady accepted his invitation with interest and their love boat put off for its journey.
Michael turned to be an interesting interlocutor, and they tried to learn about each other as much as possible. And one day Tanya and Michael understood that their communication is something more than fellow correspondence and they decided to meet, so Michael came to Ukraine...
At the first meeting Tanya and Michael liked each other very much. They felt this very chemistry... Sociable and friendly Michael conquered Tanya's confidence. She understood that only to him she can fully and completely entrust herself and her son.
Employees of our branch made their best to organize for the couple several days of heartwarming communication, so Tanya and Michael felt almost as native people. The lady introduced Michael to her family and son. All the family was very glad for Tatyana! And Michael gave Tanya a ring as a birthday gift.
When it was time to part, Tanya came to see Michael off to the airport. Michael will never forget this autumn morning: he was so affected and upset because of the leave.
Tanya was there by his side at the airport early in the morning, and this gave him the main hope of his life — that very soon they would be finally together..
Did Tanya wait for Michael? Did Michael return to Ukraine to make Tanya a marriage proposal?
Michael returned back home. All the time, while Tanya and Michael were far apart, they were in touch, and though Tanya spoke English not well, their communication was lively and natural thanks to the help of our translators.
Finally it was time for another meeting — on Christmas he came to visit his beloved again! They spent the whole time with Tanya's closest people.
Michael was surrounded with care, warmth and attention — the whole Tatiana's family really admired him. During the whole time of their acquaintance and especially at his last visit Michael completely conquered his lady's heart and made her a proposal!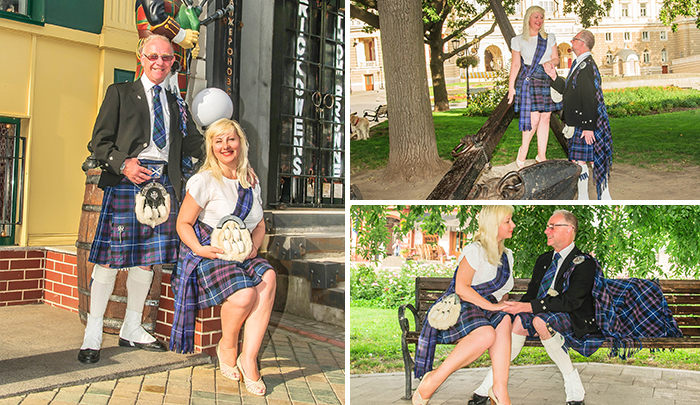 She accepted the proposal! Tanya and Michael sent us their wedding pictures, so that we could share them with you, our dear members. The wedding took place in Odessa, in Tanya's native city, and was hold in traditional Scotch style. The atmosphere of the picturesque Odessa added an unforgettable touch to the celebration.
This couple came to UaDreams.com in search of a life partner, they worked on their relationship and they really deserve their love and happiness!
We are very glad that we could help two loving hearts to find each other and are proud of the professionalism of our UaDreams.com team. All our staff (more than 50 translators work for us) do their job on the highest level, in order you can find your dream with us!

Dear Michael and Tatyana!
You two are perfect together! As you unite today in love and in friendship, we wish you happiness that reaches every corner of your heart!
Wedding in Kremenchug:
Dasha and Nico. A perfect way to win lady's heart
They met for the first time, when Nico from Germany came to Ukraine on his business affairs. Nico at once noticed the lady at the hotel reception, where he stayed. It was Dasha and she was so charming...
Dasha was a member of our agency and she offered Nico to continue their acquaintance through the site, because she considered that it is more convenient and safe for her to communicate in such a way. Nico liked a lot that he found a lot of pictures of his beloved lady on the site and her profile from which he could get to know a lot of new things about her. And it was easier for Dasha: if she could not check her mail during the day, the agency would call her and tell that she had a new letter from her beloved. Then Nico would not have to wait for her reply for a long time!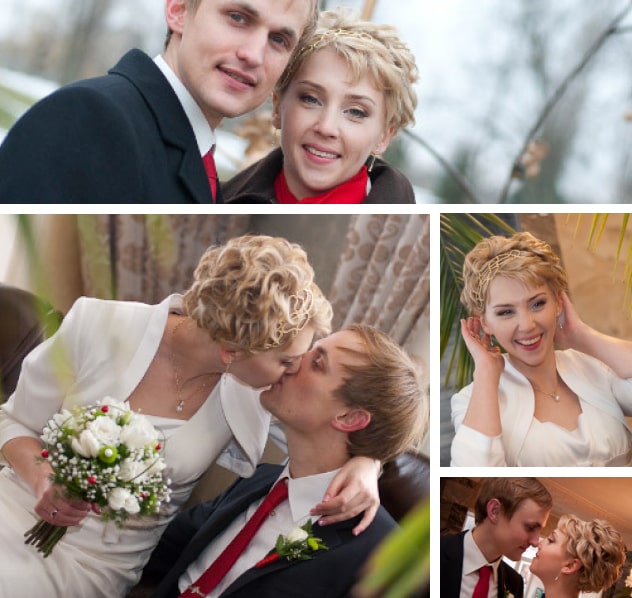 Nico wanted very much to know Dasha better! He gladly accepted her offer, returned home to Germany and registrated on UaDreams at once. And their communication became incredibly convenient, pleasant and interesting.
Soon they couldn't imagine their lives without each other. The marriage of loving couple took place in Dasha's native town — Kremenchug.

Dear Dasha and Nico!
From the depth of our hearts we congratulate
Dasha and Nico with the beginning of their common life
and wish them Love and Mutual Understanding.
Wedding in Cherkasy:
How Ken and Irina managed to keep their feeling
For a long time, for almost a year, Ken and Irina have been writing letters to each other on UaDreams. These letters were long and tender, the couple talked about everything. Eventually it became obvious that they really need to see each other in person to understand if they want to be together. So, Ken finally decided to come to Ukraine to see his dear Lady!
Ken felt great in Ukraine, and Irina's care was the main reason for that. Ken spent 3 days in Irina's native city Cherkassy, and she managed to do so much for him during this short time! Irina introduced Ken to her friends and invited him to her home where he met her family. She has even cooked a national Ukrainian dish borsch for him. He was so impressed that his sweetheart is an excellent housewife and liked her tasty treat so much.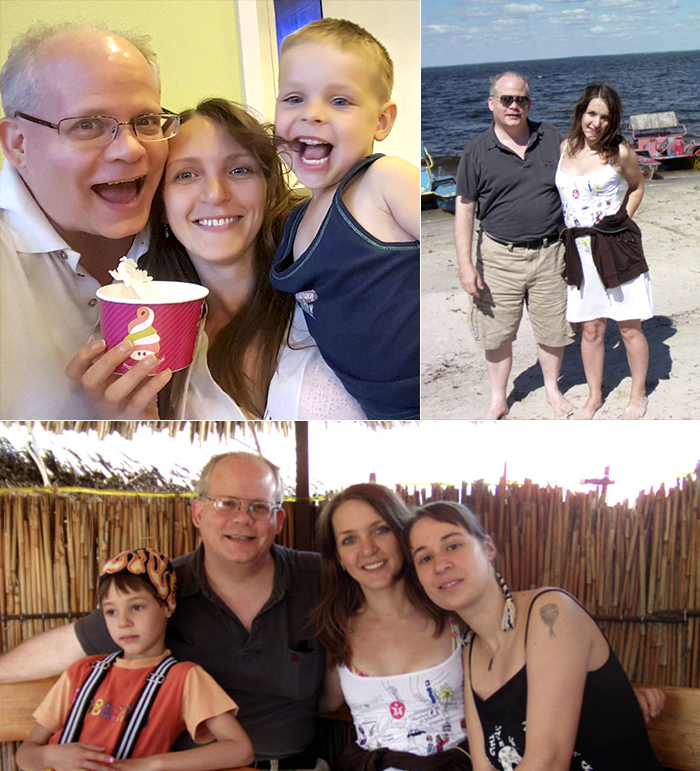 When Ken left, the couple kept in touch, as they really had a lot in common with each other. Nevertheless, later they felt that their communication changed. It was not so close any more as it was before. Each of them lived his own life, and they started to write each other even more rarely. What happened to this relationship?..
However, more than in a year Ken realized than he loses something very important. He found a real love in his life and now it was slipping away. Suddenly Ken understood that he couldn't allow this to happen and came to Irina's city again. He took Irina and her son on vacation and since that time they never parted. Now they are happily married and live all together in the USA.
News from Ken and Irina — 5 years together!
At times, we keep asking our established couples how they are doing, how they live. Some people have children, and we surely share their happiness with it, and someone discovers a new world in another country and tells a lot of interesting things about their life. So, we gladly share these stories with you.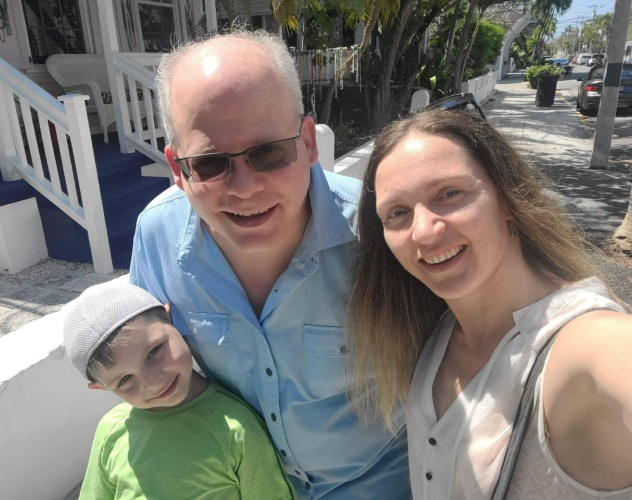 Recently, Irina wrote to us and told us about her life with Ken. They have been living together for 5 years already, and Irina received US citizenship. She really likes the United States, but she misses her family very much and tries to come to Ukraine every year to visit them.
Ken works as a journalist, and Ira helped him to develop a new website. They occasionally try to take a break from work, go to the beach, have picnics, and recently they were on vacation in Florida.
Five years together is a marvelous time, all of us are so very happy for our couple celebrating such a wonderful event! We wish their family to celebrate many more happy occasions and look forward to hearing from them again!

Dear Ken and Irina!
May you always feel as close as you do on your wedding day! May your lives be graced with good health. May you always find happiness in your home. May your love grow ever stronger as you share your lives together, and may your future be even more wonderful than you dreamed possible!
Wedding in Zaporozhye: Alla and Mervin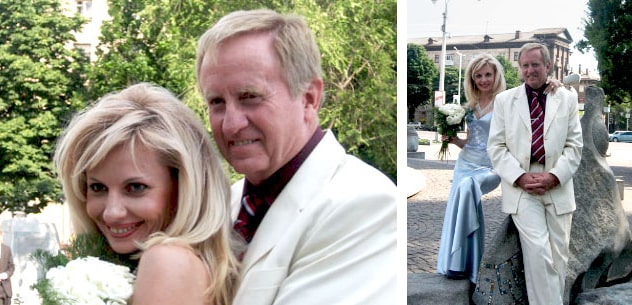 Dear Alla and Mervin!
We are happy to congratulate you with the birth of your family-this exciting uni0n of two loving hearts. We know it was long way for both of you and you both, TOGETHER, do deserve this happiness we can see in your eyes now!
We wish you wisdom in making decisions, tenderness and care, sincerety and understanding!
Wedding in Kharkiv
Marco and Anna: We felt as we were already good friends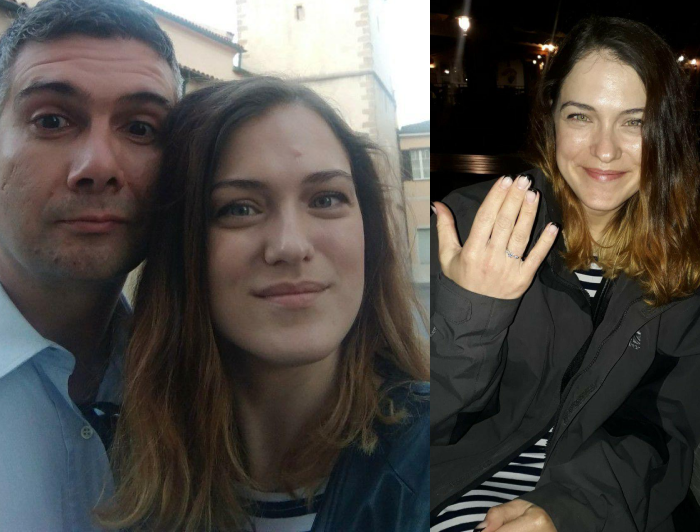 One more wonderful couple matched on our site. We celebrate their happiness, and we again wonder about things which attract two people so much that they decide to join their lives. Do they need to have similar aims, dreams and personal traits? Or maybe being different is the key to success because opposites attract? Anna agreed to share with us her story, so there is a chance to get an answer to this eternal question!
«Thanks to UaDreams site that we got a chance to meet our destiny here! Family is the biggest happiness that exists, and I'm incredibly glad that we both have finally found it.
I want to wish to everyone who is looking for their second half, to find it very soon! Always listen to your heart and it will lead you to the dream.
On the first meeting, we understood that we had a lot in common not only in the world outlook but also in habits. We had a feeling as we were already good old friends, and of course, it was obvious from the very beginning what was waiting for us. On the next meeting, Marco arrived with his mother. I had a chance to meet her and we spent an unforgettable time together.
I started to learn Italian right away, and in a few months I already went to Italy to spend a vacation with Marco and his family. It was the time when he proposed to me. Recently, my son Misha called him 'dad' for the first time!
Thanks, UaDreams!
Anna and Marco»

Dear Marco and Anna!
Today is the beginning of an incredible new journey looking toward the future and all that it offers. May your married life be everything you've dreamt of. Wishing you love, joy, and a long life spent together. You have made us believe in true love!
Wedding in Kremenchug: Olga and Clark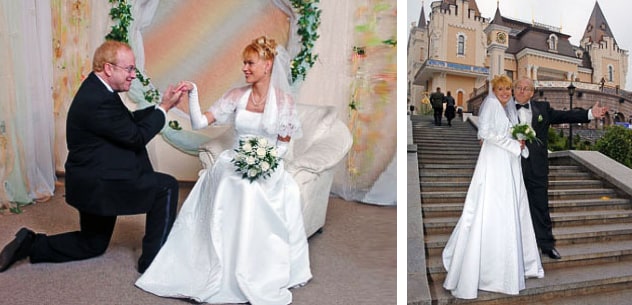 Dear Olga and Clark!
We wish you love and sincerity, our dear beloved! Let your love be stronger each day, cover your life together with beauty, care and mutual understanding!
Wedding in Rivne:
Troy and Julia. A touching story told by their translator
This story started in the early winter morning. It happened only because Julia and Troy wanted to be with each other at that moment. Despite seven hours differences between Canada and Ukraine they made first steps toward each other and then they were rewarded by jolly moments and sincere feelings...
As a translator, I recalled how they were glad to see each other every time in chat and they were so open and talked on different topics! They found so many common interests and were so happy to share every single moment with each other. And I think the great secret of their relationship was a strong belief that the time to meet second half has already arrived! And I also believe in this couple because I know people meet not by chance and someone leads them to each other.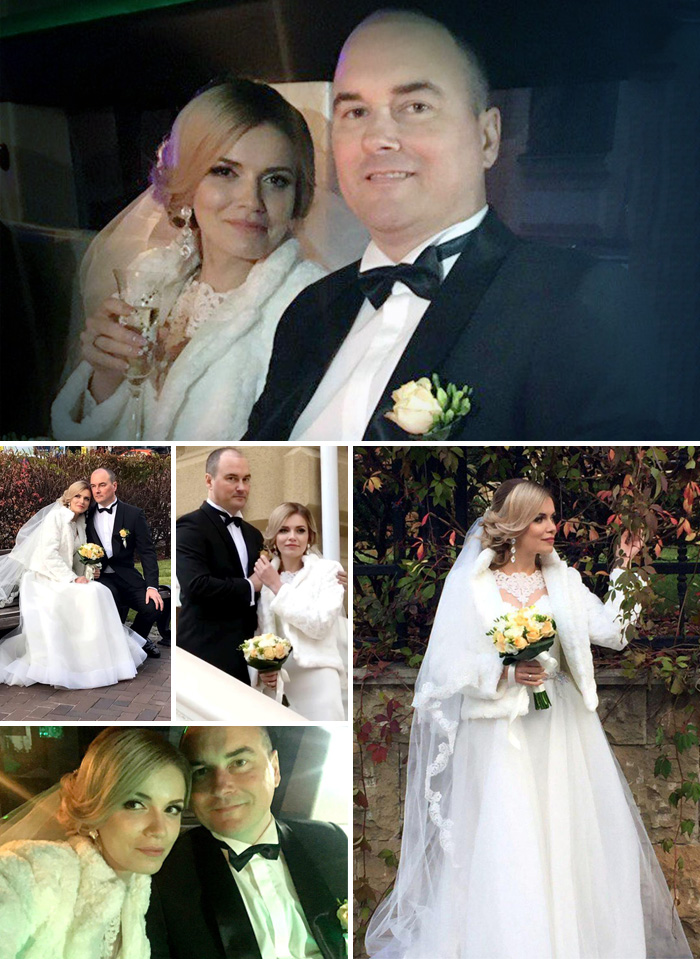 They talked daily during 3 monthes and after that I witnessed their first meeting in person in Rivne. It was wonderful time... They visited lots of wonderful places together, enjoyed delicious Ukrainian cuisine, went horseback riding, went bowling, went on excursion to Lutsk and felt so relaxed in each other's company.
In spite of Julia's young age, Troy was so surprised how she was serious and mature girl. At the same time Julia was impressed how Troy was kind, caring and attentive man! And I remembered how they promised to each other to make this meeting meaningful and worthwhile!
I always was smiling when I saw this couple and the only important thing I know that we do not find the meaning of life by ourselves alone, we find it with Love.

Dear Troy and Julia!
The time flies and things change, but we wish you that your love for each other would stay unchangeable! Congratulations, have a spectacular life together!
Wedding in Simferopol: Sveta and Keith
Dear Keith and Sveta!
Uadreams.com team sincerely congratulate Keith and Sveta with a happy marriage. Marriage Day is the most beautiful and important day of someone's life. This is the day when two lives become one and two souls promise to walk on the road of life together. We wish this gorgeous couple many years of happy family life!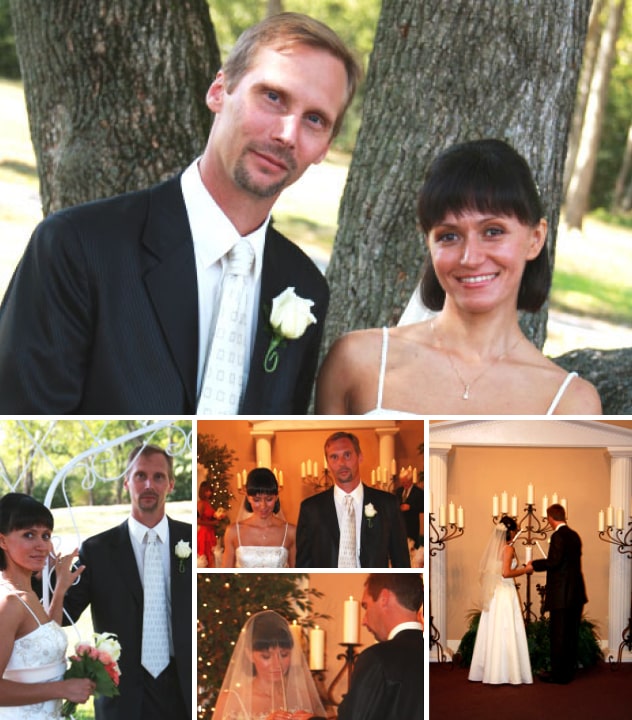 Here are some words from Keith and Sveta:
Hello,
I came to Simferopol branch of Uadreams company in November. I met Svetlana and we spent 3 days together and had a great time. I returned to the USA and we continued to talk in email and on the phone very often. I came back to Ukraine the following July and spent two great weeks with her and her family. Svetlana and I fell in love. Svetlana and I would like to thank Alex, the manager of Simferopol branch and all the staff of Uadreams.com for bringing us together. Sveta and I were married in October of this year and now live together in the USA. Thank you very much Alex and to everyone at your UaDreams company.
Regards,
Keith and Svetlana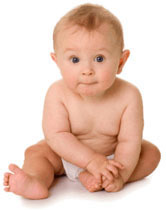 A newborn in Simferopol branch!
Sveta and Keith become parents!
Some time ago we have already reported about a magical story of love between Keith and Sveta who found each other with help of Simferopol branch of uadreams and happily got married. Today, at this special time right before the holiday of all beloved - St. Valentines day, we have another, truly great reason to congratulate this wonderful couple! Few days ago their young family become bigger as they become parents to a wonderful baby boy that they are going to name Nick!

Dear Sveta and Keith!
All the UaDreams staff feels very happy for Keith of Sveta and wishes strong, health and happy prosperous life to the newly born Nick. We hope that his birth will make the bound of love of between his parents stronger and deeper... We are indeed glad to know that the love we helped them to find gives its wonderful fruits and brings joy to the people who share it... We will keep doing the best we can to bring our members together and help them find their true love, happiness of family life and joy of becoming parents in the future, and hopefully we will be able to help you to find what you are looking for as we already did it to many of our members.
Sincerely
UaDreams.
Wedding in Sumy:
Alyona and Charlie. Happy bride's story
Hello dear men who opened this part of the site "Uadreams"!
My name is Alyona, I am 28. My husband is 51, his name is Charlie. We got married in January and now we live in Sandbach, a small town not far from Manchester, UK. Now I will tell you our story
My husband and I met on this site. He came to Sumy to another woman but their relationships didn't work out. The girl, his interpreter from the agency, saw that my intentions were serious, so she advised me to write a letter to that man, as he seemed to be serious about all that too. I looked through his profile and photos and decided to be the first step to send him a letter. Charlie and I were inclined to have strong relationships from the very beginning.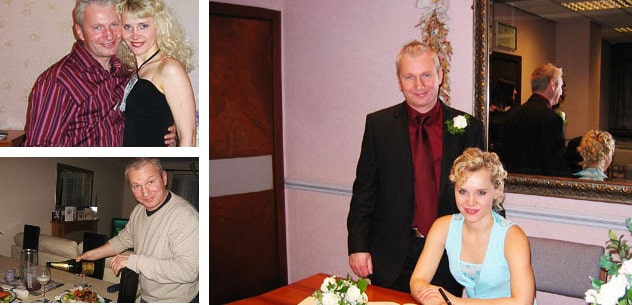 After 2 months of every day correspondence he came to Sumy for a week. We had a wonderful time here, I introduced him to my friends and parents.
Then I applied to the bride visa to go to Great Britain. At the end of September my darling came to Sumy again to take me to UK with him. I came there and soon found new friends whose husbands are Englishmen too and who helped me to get used to the new country.
Now I am attending college, I study English and soon I will have exams. Now we are waiting for my new visa for 2 years. After this I am going to come to Sumy to register a new passport with my husband's surname.
I am full of new excitements and going to write an article about life here to a local Ukrainian newspaper.
What else can I add? I am happy, I am beloved. I live with the man whom I love in a comfortable house in a country that has so much opportunities.
I wish all men from this site to find their beloved women here, to live with her long life in love and understanding.
I recommend you to pay attention to the Sumy branch of the "UADREAMS" marriage agency.

Dear Alyona and Charlie!
We adore happy endings in our agency! You know, life does love difficulties however the more we give, the more we may take: Alyona and Charlie, we wish you to take everything for both of you to fulfill your common life! Keep your heart with love and eyes with shining!
Happy couple from Ivano-Frankovsk:
Yutaka and Nataliia married!
Yutaka told us a very vivid and romantic story of his acquaintance with a beautiful girl Nataliia on UaDreams. Read their story and get inspired to meet your beloved lady from picturesque Ukraine!
My love, Nataliia, lives in Ivano-Frankovsk. She invited me on a video chat because she liked my profile picture. Even though she is much younger than me, she was so mature, and she talked a lot about her vision of life and love, thanks to her interpreter, Ira. What is more, she is the most beautiful woman I have ever met. I fell in love with her on our first meeting already. I decided to go to see her and the next day booked a round-trip ticket from Tokyo to Ivano-Frankovsk.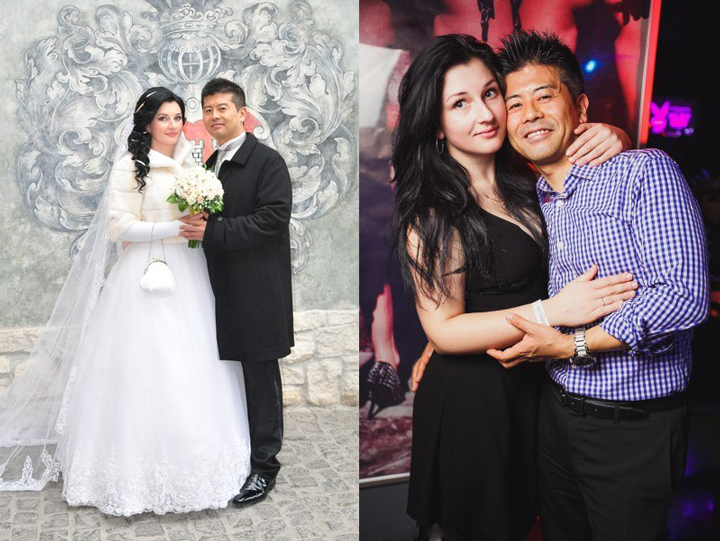 Since then, almost every day we chatted for hours and sent emails to each other twice a day. Ira promptly translated each of our emails, that is why Nataliia and I got to know each other even better and fell in love more deeply. Every weekend we Skyped for hours and I sang her favorite Ukrainian songs and my favorite Japanese songs for her. Fortunately, she likes my singing a lot. Two month after our first meeting in UaDreams office, I was in the Ivano-Frankovsk airport, finally. I still can see clearly how she ran up to me with her wide smile and kissed me.
I stayed in a hotel in the center of Ivano-Frankovsk, which is very convenient to meet Nataliia and Ira every day. The first place that I wanted to go in the city was Church. I was graduated from Catholic high school and read the Bibles through twice and went to Mass every Sunday. So, I was very interested in her religion, Orthodox. I was very happy to go to Church with Nataliia and Ira, because people inside were seriously and peacefully praying for God by looking at beautiful Icons on the wall. The Church was amazingly beautiful. I was very very happy to be with Nataliia in such a holy place.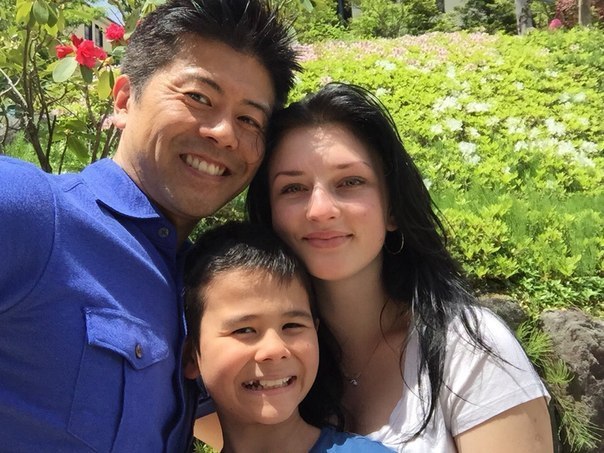 We went to restaurants almost every day and we talked a lot and kissed each other a lot. Thanks to Ira, we understood more and more. I prepared a marriage proposal ring already and I proposed to her in Ukrainian. Very very fortunately, she accepted my proposal! I know…many people think that this is crazy, but thanks to Nataliia and Ira, Nataliia and I understood each other already so much that we thought about marriage.
When I left the city, we hugged each other and she was crying….I really did not want to go back to Japan…Every day since I came back to Japan, we skyped and called each other, even though Nataliia first could barely speak English. She loves me so much that she has improved her English and now almost without google translator, we talk each other. Two month later, she came to Japan and stayed with me and my son at my home for one week. We love each other more and more. One and a half month later, I visited Ivano-Frankovsk to see her again and we spent whole weekend in an apartment. Gosh…she cooked every meal for me and we talked a lot and kissed and hugged each other.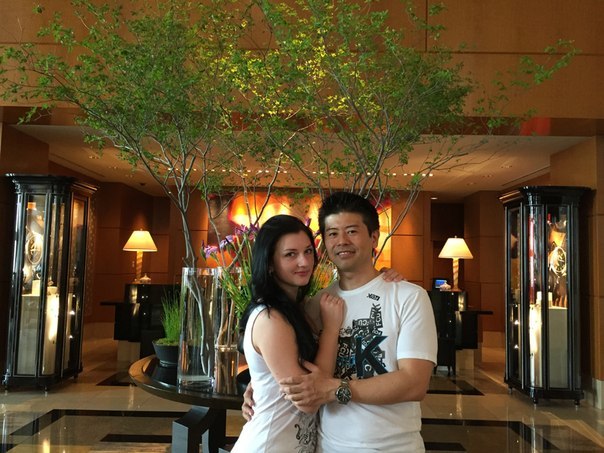 Without UA dreams, and without Ira, Nataliia and I could be a stranger each other…Now we are engaged and we will be married two months later after her graduation. My son and I will be baptized in Orthodox Church in three weeks in front of Nataliia. We are already family. Thank you, Ira and UA dreams and I love you, Nataliia.
Yutaka

Dearest Yutaka and Nataliia!
Our best congratulations to you! Your touching and tender story is a good example of growing love inside of both of you: you keep searching and waiting for your beloved and finally were granted to find each other. Hold each other carefully and keep your love and sincerity for years!
Wedding in Nikolaev: Shawn and Raisa.
Today you are about to learn at first hand a great love story! Raisa who has married her sweetheart Shawn was so excited that she couldn't wait to share their story with you, our dear members!
"I met Shawn in Nikolaev office. Before that we have seen each other in chat several times. Shawn was lucky to be able to spend much time here in Ukraine so we had a good chance to know each other very well. We spent several months together and decided to keep in touch and meet again. Next time Shawn was able to visit me only next year but he came with the serious intentions to marry me and did everything possible and impossible to win my heart!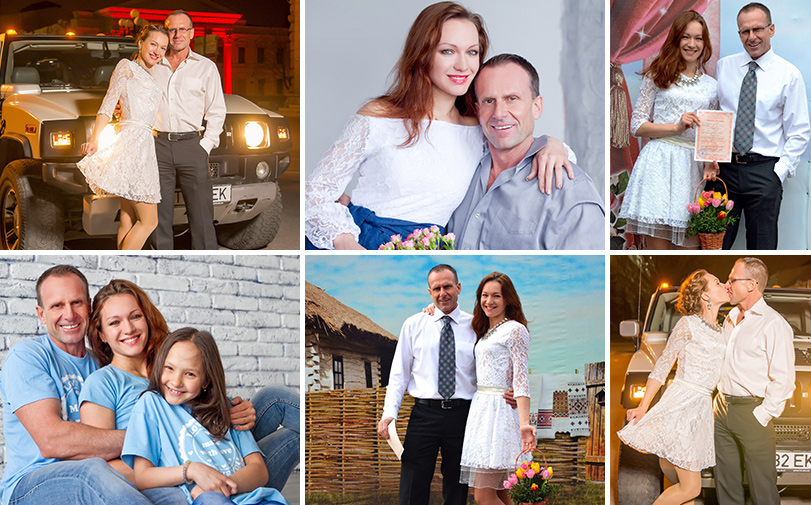 He succeeded pretty fast, we applied for marriage and immediately started the process of obtaining immigration visas to Canada for me and my daughter. We have a big and long paperwork process ahead of us but we found each other and are going to spend all our future life together, so this is going to keep us positive. I'm incredibly grateful to destiny that brought me to UaDreams agency where I had my chance to meet my future husband!"

Dear Shawn and Raisa!
A wedding day is to be cherished as you begin your new life together as a couple. We are so proud of you! As you united in love and in friendship, we wish you happiness that reaches every corner of your heart!
Engagement in Kremenchuk
Michel and Lika: Chemistry between them appeared instantly
Michel found Lika on our site shortly after she joined the agency. He was looking for a woman in Ukraine for a few years and met a few girls from UaDreams but it never worked out until he met Lika. He was ready to give up already but decided to try one more time with a lady closer to his age. They corresponded and met each other in chat every week during a few months, then it was decided to meet in real.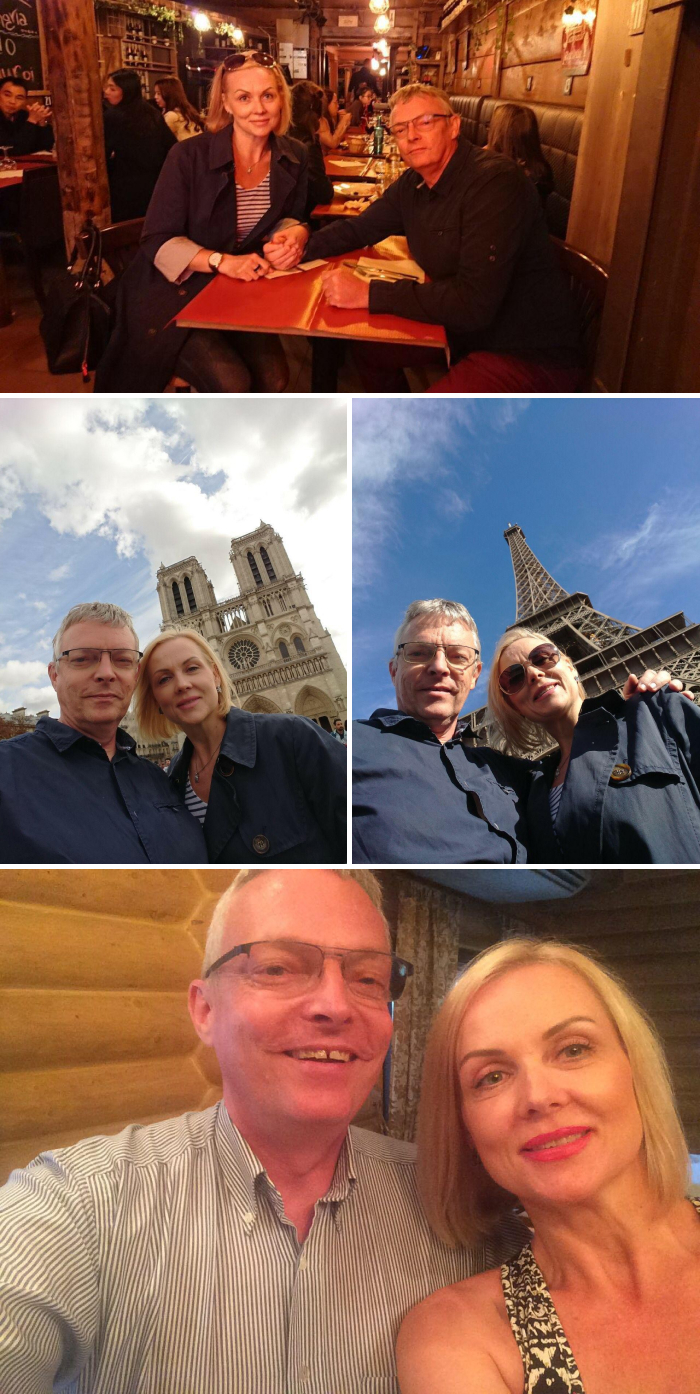 When he came, he said it was going to be his last try and if it was not going to work between them, he would leave the site but Lika appeared to be just the one he was looking for and met all his expectations. Lika, who was widowed for 1.5 years at that time, came to our site to find her second half abroad and totally change her life. Michel grabbed her immediately and decided to fight for her attention and love. The chemistry between them appeared instantly.
After spending a few days together in Kremenchuk he invited her to visit him in Belgium. In a few months, she already was with him there, he showed her all Europe, they travelled together for a week and that is when feelings between them started to grow faster. He introduced her to his relatives and kids and they accepted Lika like a part of their family.
After that, he visited her a few more times in her hometown, met her children, friends and learned everything about her life. He proposed her after 6 months of relations. Lika agreed and soon will move to Belgium where they will have a wedding.

Dear Michel and Lika!
May this engagement open the door to happiness, joy and good luck in your life together! You're going to make such happy memories over the years. You'll share so many laughs and kisses and hugs. What a lovely day. Congratulations!
Wedding in Lutsk
Verdis and Diana: A happy and loyal couple
After being single for a long time and raising her son alone, Diana finally found a man of hear dreams. Verdis came to visit her and they understood that they should be together. They spent a wonderful time here in Lutsk. Diana introduced him to her family. The family was so happy to get acquainted with Verdis.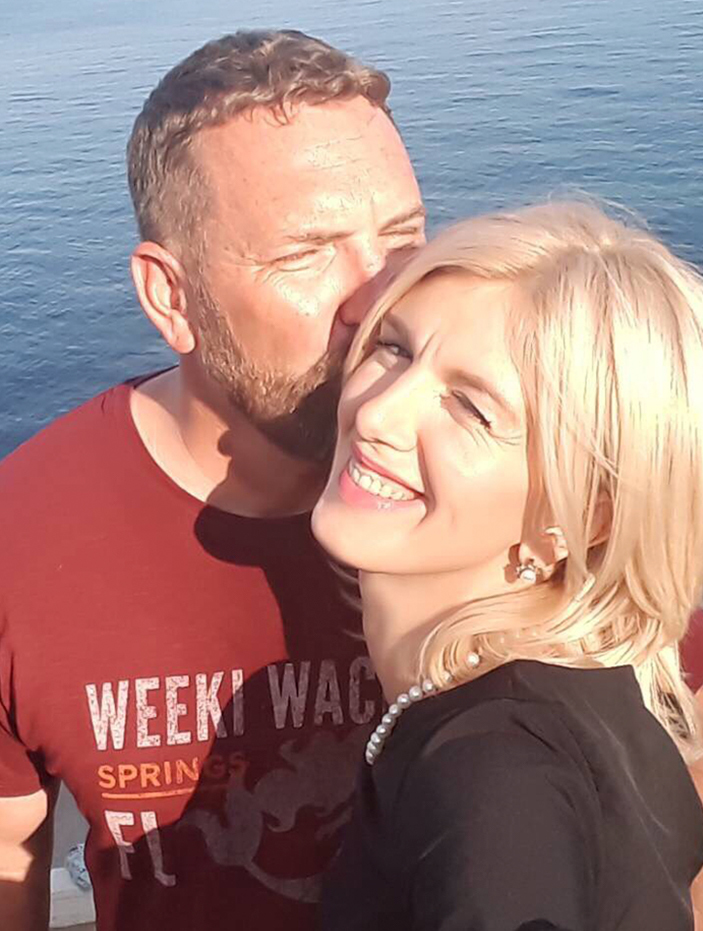 For Diana it was very important how Luka, her son, reacted. She was pleasantly surprised because Luka liked Verdis so much. It makes Diana so happy. In a few weeks Verdis came again and the couple went to Odessa. It was the best time for Diana and Verdis. Verdis proposed to her at the restaurant on the beach. Diana said"Yes".
Now Diana looks like the happiest woman on the Earth and we are very happy for her. So they are in process of getting visa for Diana and plan to live together as soon as it possible. May they always smile and be happy, enjoying every single day together!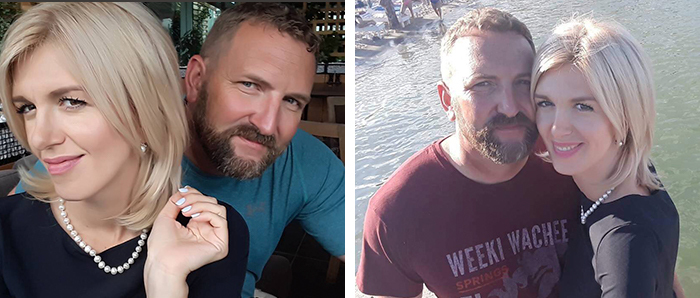 Verdis shared with us his emotions:
"I am pleased to say that I found my second half on UaDreams. I had attempted no cost sites or low cost sites will no success.
I had a friend suggesting that I check out UaDreams. It was from the first time that I found Diana and she immediately captivated me.
Each time we video chatted or wrote letters we felt a strong connection. After several video chats we decided to meet in Lutsk. The Agency had several attractive packages and I chose the introduction service and translation services. While the package are inclusive, the individual translation was all we wanted.
From the moment I saw Diana in Lutsk, I knew all of our feelings were confirmed. We spent 11 days together and it wasn't enough. Later we professed our love and decided to marry. We are beginning the journey as a happy and loyal couple. I know some see the expense as excessive, but can you really put a price on true love. I recommend UA Dreams and their supportive staff. Thank you for everything you do!"
Verdis and Diana are newlyweds!
Several months after Verdis and Diana's engagement we received amazing news: they got married! Verdis was the happiest man when he was close to Diana, so he decided not to shelve with their marriage. An unforgettable wedding was arranged! Romantic dancing, warm words of the closest people and cozy atmosphere created a feeling of happiness this wonderful day. It is difficult not to admire this couple, they are so amazing, so romantic...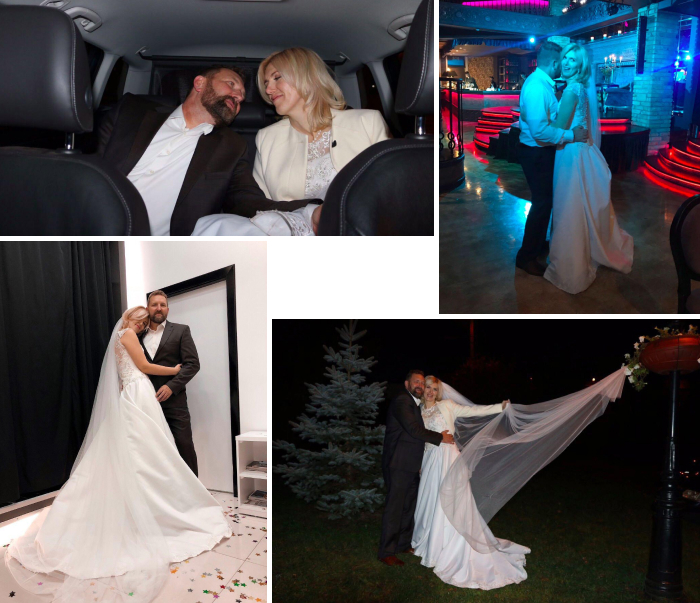 Dear Verdis and Diana!
May your mutual life be filled with all the right ingredients: a heap of love, a dash of humor, a touch of romance, and a spoonful of understanding. May your joy last forever! Congratulations!
Wedding in Lutsk:
Oksana and David. The party was great!
The staff of Lutsk branch was happy to be present at the wedding of Oksana and David! The party was great and it took part in the best restaurant of Lutsk.

Dear Oksana and David!

UaDreams.com congratulates you on your first big step together! A romantic journey begins with marriage - may your new journey see love, care, passion and trust. We wish you lots of success, may you find a best friend in each other. We wish Oksana and David mutual everlasting love, good health and happiness in their family life!
Wedding in Cherkasy:
Natasha and Robert. From virtual kisses to real love
Natasha and Robert are one of the couples which we are very proud of. They sincerely believed in real love and found courage to overcome the large distance that divided them.
Robert is a very kind and reliable man, a dream of every lady. He was born in the USA, moved to Germany, due to his job visited a lot of countries all over the world. Natasha is Ukrainian, lovely and very elegant — a real Lady.
During their first video chat Natasha even could not see Robert because of some technical problems, but Robert understood at once that he would like to see this wonderful lady every day. Some time later their chats ended not only with simple «see you», but with incredibly warm «kisses», «I miss you», «I hug you» and.... «I love you so much!!!»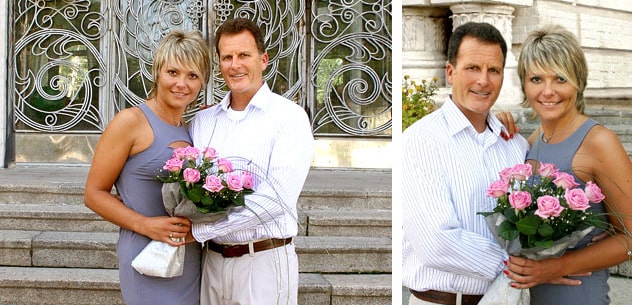 In next years's summer Natasha sent to Robert a message entitled «The last letter kiss». Finally he deciced to come to Ukraine! They had been visiting each other during more than a year, and soon they got married.

Now Robert, Natasha and her 15-years old son Vladik live in Germany. All together they already have travelled all over the Europe. They are very happy together and our team wishes the joy they share to grow deeper day by day!
Dearest Natasha and Robert!
May every day that you spend together in your new life hold a wonderful surprise for you. Congratulations on your wedding!
Wedding in Zaporizhia
Marc and Natalie: They gave it a try and found happiness
Before joining the agency, Natalie had plenty of doubts and she did not really think that she will find the love of her life. But then she has decided to give it a try and joined the agency.
In a while Marc has noticed Natalie, and from then on every day she had a letter from him, and quite often they met in the video chat as they have felt there is something special growing between two of them.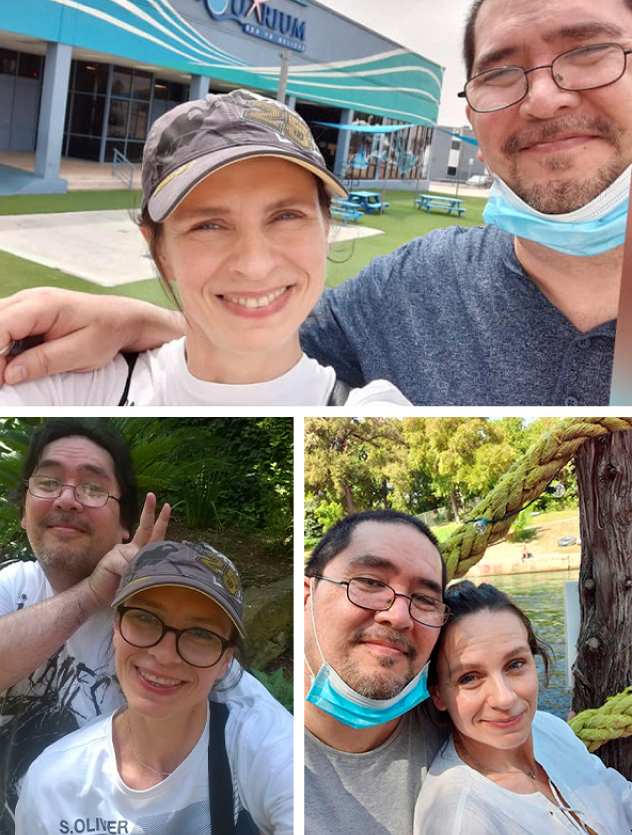 Natalie adored Marc's care for her, she loved the way he expressed himself, his feelings, his life position and the way he spoke about her was really special.
They have decided to meet in person, Marc arranged everything and after the first meeting in person they have understood that they are right for each other, and were not mistaken in their choices.
It took some time for them to arrange everything and start their life together, but they have gone through all the complications hand in hand and now they are happily married and have the family they both dreamed about.

Dear Marc and Natalie!
May your marriage be filled with all the right ingredients: a heap of love, a dash of humor, a touch of romance, and a spoonful of understanding. May your joy last forever. Congratulations!
Wedding in Lutsk:
Frank and Marianna. It was love at first sight
Frank and Marianna have been corresponding for only three months before the first meeting. The couple decided not to put off their meeting on the back burner and thus Frank came to Lutsk for the first time.

It was a heartwarming meeting, romantic gifts and surprises, walkings throughout the ancient city and the soulful conversations. All these bonded two people so much, that Frank made a proposal of marriage to Marianna. The lady agreed at once to spend all her life with a man of her dream.

The enamored couldn't live a day in separation, that's why before the wedding Frank came to Ukraine once for two-three weeks to spend time with his only one. They were still continuing to correspond and to exchange sms. The beloved applied to the registrar and in June had a beautiful and romantic wedding. According to the mutual desire the wedding was held in Lutsk with all the traditions of ukrainian customs. On the next day after wedding the newlyweds went for a honeymoon to Turkey. Frank and Marianna are the outstanding representatives of the true love. The love from the first line, from the first sight.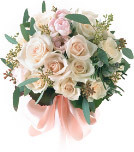 UaDreams.com congratulates the newlyweds to their life's holiday and wish them to live all their life in a happiness and concent. We wish a health and well-being to them and their loved once!
Wedding in Ivano-Frankivsk:
Olga and Klaus. Long way to happiness
Olga and Klaus started their communication in 2012. They had been communicating for one year before Klaus decided to come to Ukraine and meet his beloved Olga. It gave them a great opportunity to get to know each other better and get closer.
First they were just exchanging letters and photos but then they realized that it was time to do the next step. Their first video chat was really exciting. Finally they were able to see each other's sparkling eyes and smile. Not so long after their first video chat Klaus decided to meet Olga in person.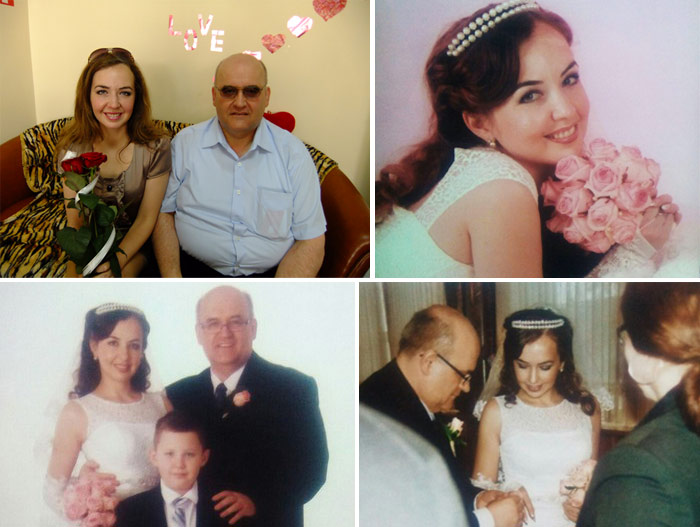 They had a great time together in Ivano-Frankivsk. They were walking around the city exploring the most interesting places of it. Ivano-Frankivsk region is situated close to the mountains. Olga couldn't but show Klaus the beauty of her native region. They decided to take a short trip to the mountain city of Yaremche where they could drive ATV and taste delicious Ukrainian national cuisine. With every day Olga and Klaus became closer and closer. And when Klaus got acquainted with Olga's son they got on very well.
Next time when Klaus visited Olga, he made a proposal and she accepted. Olga realized that if she wanted to be with her beloved man, then she needed to do everything possible to be close to him. She joined the German language courses and made a really great progress in quite a short period of time.
In December, 2014 they got married! The wedding took place in Germany where they happily live at the moment.

Dear Klaus and Olga!
You are two beautiful people, now teamed as a man and a wife. Congratulations on tying the knot! Take a moment to enjoy all the special memories that you both will remember for the rest of your lives. Your greatest adventure has just begun.
Wedding in Nikolaev:
Samuel and Karina. Poems, smiles and champagne!
A translator from Nikolaev branch told us: «It will be a great pleasure for me to say a few words about this wonderful couple. It is unbelievable but looking at them I know that love at first sight is real! You could not even imagine what emotions and adoration I saw in theirs eyes when they met each other in person for the first time! It was amazing!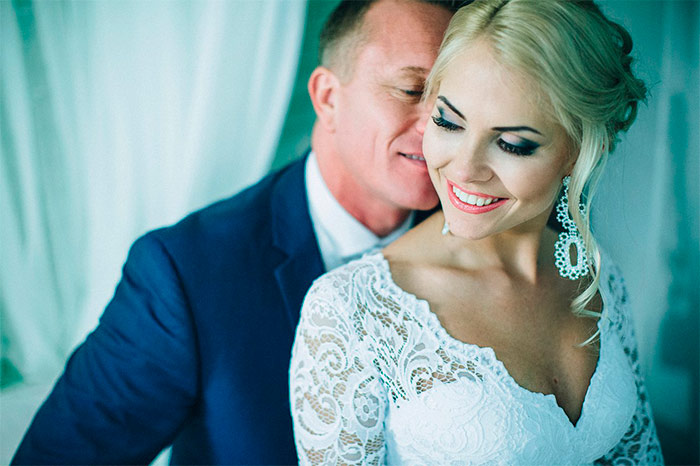 At first they were communicating by letters and video chats. They wrote so many letters to each other! It is just unbelievable! More than 10 letters per day! Can you imagine?! And it was not just simple short letters! They were talking about everything like old friends, they were not afraid of telling everything to each other! Samuel is a very creative and romantic man, he likes writing poems and Karina was a muse for him! He devoted so many wonderful poems to her.
It seemed like they knew each other for many years! It was easy for them to communicate even having a language barrier! One more incredible thing is that they started to learn each other's native languages from scratch! They wanted so badly to understand each other!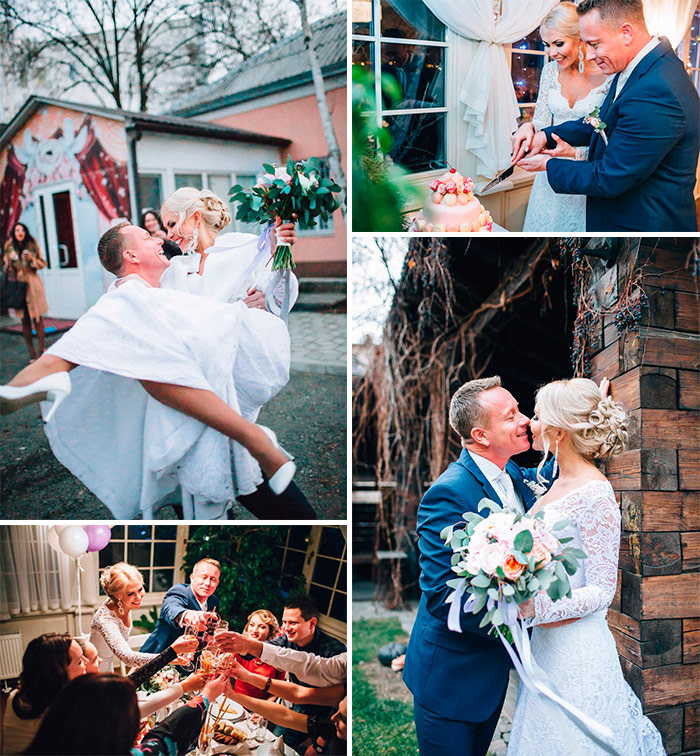 A month later Samuel proposed to Karina. He made all arrangements on his own. He chose one of the best restaurants in Nikolaev. They were well-dressed. White shirt and black pants and an elegant white dress. Oysters and Italian champagne. Candles and romantic music. Be sure she said «Yes».
They had a really nice wedding! So many bright emotions, smiles and tears! It was so sincere and open. I liked they did not hide their emotions. Their relationship is a good example for others!
In a few days after their wedding they went to Odessa to celebrate New Year. Odessa is a perfect place for a beloved couple! One day they ran into a nice cafe to drink some tea because it was cold outside, and decided to buy a big cake and eat it completely. Of course they were not able to eat the whole cake and decided to share it with other visitors. New Year's atmosphere, kindness, happiness...
Life is great when you have a beloved person, isn't it? The are happily married now and have a lot of incredible plans for the future!»

Dear Samuel and Karina!
Today is very special for both of you. Our best wishes for you and may this be the beginning of moments full of happiness in your lives!
Wedding in Cherkassy.
Rino and Julia: An ocean of happiness for our sailor's family!
Julia decided to join UaDreams because she did believe that she could find her special man, her destiny here. She showed herself as a courageous young lady. She was the first to write to Rino, because she liked his photo and how he described his life. Why not try a chance?
Rino answered her only in 12 days and invited her to chat. Julia was glad to get his reply, she waited for it. She felt that he wanted to get acquainted with her as well and was glad. They met online and it was a nice and sweet first meeting.
After a couple of weeks Rino told Julia that he would like to visit her and her daughter in Ukraine. Imagine how resolute Rino was — not all men decide to come to see their ladies in a couple of weeks after their first contact! It was a great decision!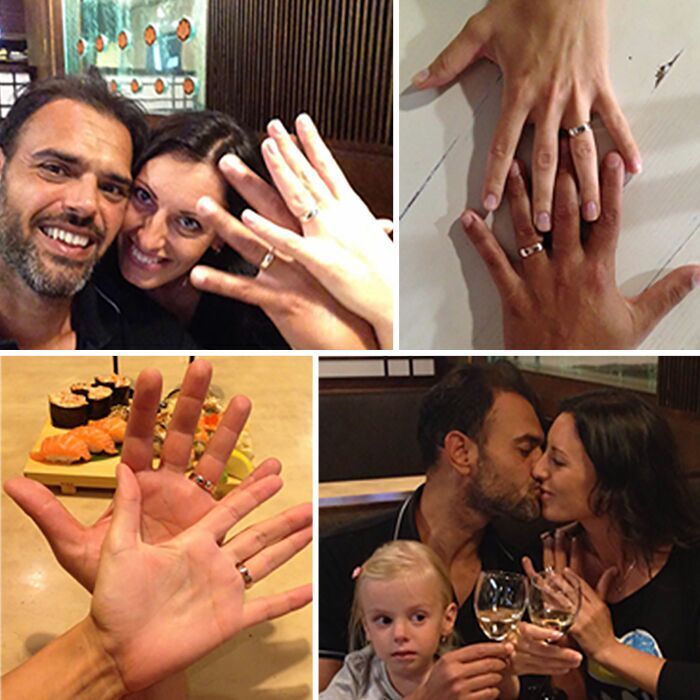 Rino came and stayed a week in Julia's native city Cherkassy. The couple spent much time together just talking, walking and visiting picturesque places of interest.
When Rino came back home, Julia understood that he was that special one whom she was looking for. She missed him and Rino had the same tender feelings. In a few months Rino invited Julia and her daughter to visit him in Italy, to meet his family and close friends.
They communicated a year before Rino made that special and so big step into their common future. They decided to get married and spend their life as a family.
As Rino is a sailor, he started his next journey soon, and Julia waited for him. They decided to get married after his return.
Rino and Julia got married!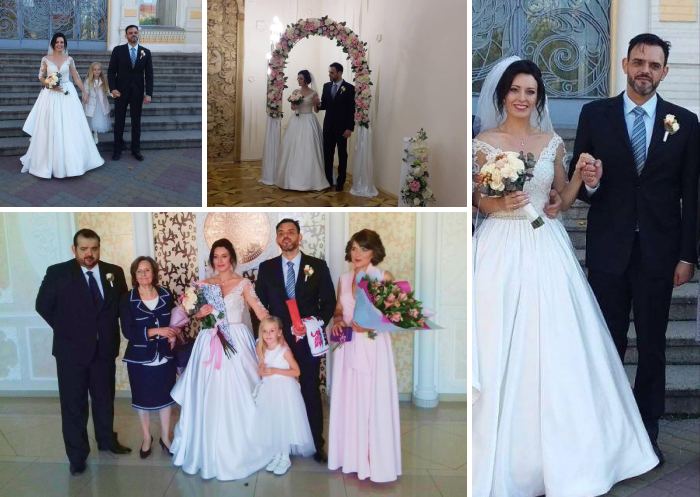 A bright wedding of Rino and Julia took place in Julia's native city Cherkassy. The couple's closest people were present at the ceremony, and of course Julia's daughter who was wearing an airy white dress, no worse than her mother had! Julia and Rino overcame a great distance to be together, and their example shows that the boldest dreams come true. You just have to take your destiny into your own hands and look for your love!

Dear Rino and Julia!
May the bond of your love be strenghtened at all times. Keep the faith, love and trust with one another! May your mutual future bring you endless joy and everlasting happiness!
Engagement in Sumy:
Jean-Luc and Nadya. How the Lady yielded to charisma of the Real Gentleman
Nadya at once made an impression of a very nice lady on Jean-Luc, but he was worried about possible language barrier. How would they be able to communicate, if Nadya didn't speak English?
Our professional graduated translator helped with translation of their correspondence, and Nadya put her heart in each letter. The result of our work: the couple didn't even notice that each of them communicated in his / her native language! With the help of UaDreams their relations developed and their affection towards each other was turning into a really warm and full of trust relatioship.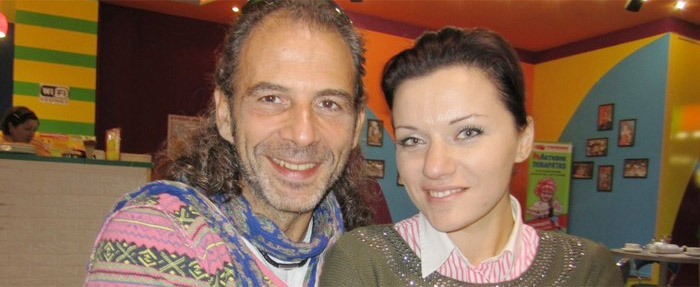 Soon Jean-Luc ordered Letters to Nadya and began to send her 5 letters a day! His letters were so lovely, romantic and joyful, that Nadya was waiting every day for these letters that became a real pleasure for her. It is an incredibly romantic story!
Finally, Jean-Luc made a decision to come to Ukraine for a long-awaited date with Nadya! Of course, Nadya was excited...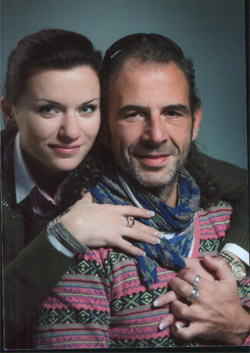 How Jean-Luc conquered Nadya's heart on their first meeting and what happened next?
Jean-Luc's secret: from the first minutes of the date he looked at Nadya amorously! He acted like a real gentleman in everything, for example he never allowed the lady to open the door of a car by herself. Both Nadya and our translator then said that Jean-Luc was such a nice man that it seemed they had known each other for 1000 years.
Jean-Luc has already been to Ukraine for several times and every time he says he is very happy :)
«What this girl really needs is a man who keeps his feet on the ground firmly. The man who will keep her by his side and will never let her go.»
/ UaDreams translator
By the way, the problem of language barrier has been already solved — Nadya is studying French intensely now and preparing for the exam at the embassy. Indeed, when there is love between two people, it is easy to overcome any difficulties! (and have you taken care of your lady? Order a foreign language course for her in the best language school of her city)
It is love at first sight. It is a story about a man and a woman, who will walk together through life smiling, holding hands strongly, supporting each other in foul and fair.

Dear Jean-Luc and Nadya!
You are a very beautiful couple, and we sincerely wish you happiness, love and good luck! May you have many happy years together!
Wedding in Rovno: Stein and Raya adore each other!
Raya is a wonderful lady from Rovno, she has met her charming man from Norway. Stein found the way to her heart in a very short time, that magic weekend has changed their life completely. Stein came back to Norway, but all his thoughts were with Raya in Ukraine…
Raya came back to her usual working days and her Stein was her inspiration in her routine life. They developed their communication day by day using our services: video chat, E-mails etc. Stein came to Ukraine again in 2 months for a week, they were enjoying each minute together!...
Stein loves Ukraine, our culture and traditions, he feels here like in his second home. He adores his Raya and her family: her daughter and her grandchildren! Small Evelina called him "dedushka" (grandfather)!
Stein and Raya celebrated their wedding in Ukraine. At this moment Raya is preparing her for her trip to Norway, she wants to live with her husmabd and know more about the life style of her fiance, his family, Motherland and culture.
Raya and Stein are grateful to UaDreams agency for all their services, they are so happy to meet their destiny here! They are very very happy together! Happy and bright life is waiting for them!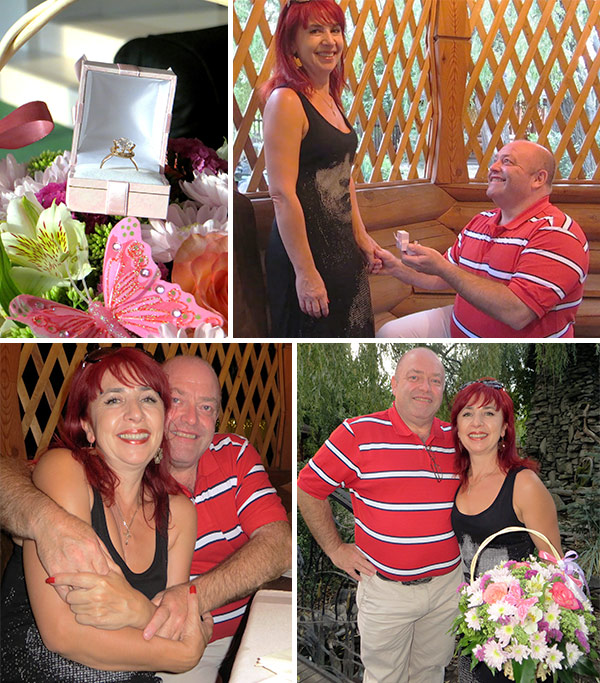 Dear Stein and Raya!

Hearty congratulations to the both of you on your wedding! It's so great that two awesome people like you getting married. May your love for each other only strength as time goes by! Love and best wishes always!
Wedding in Poltava
Andre and Tatiana: New experience of online dating
Andre told us his wonderful story. You are welcome to read and get inspired!
"Let me start by saying that I had 2 unfortunate marriages and was thinking I would never get married again.. until I met Tatiana!
Frankly speaking, I didn't believe it was true untill the moment I've met her in the office, in Poltava. I have fallen in love with her right there, and clearly understood I can't go back home alone, without her.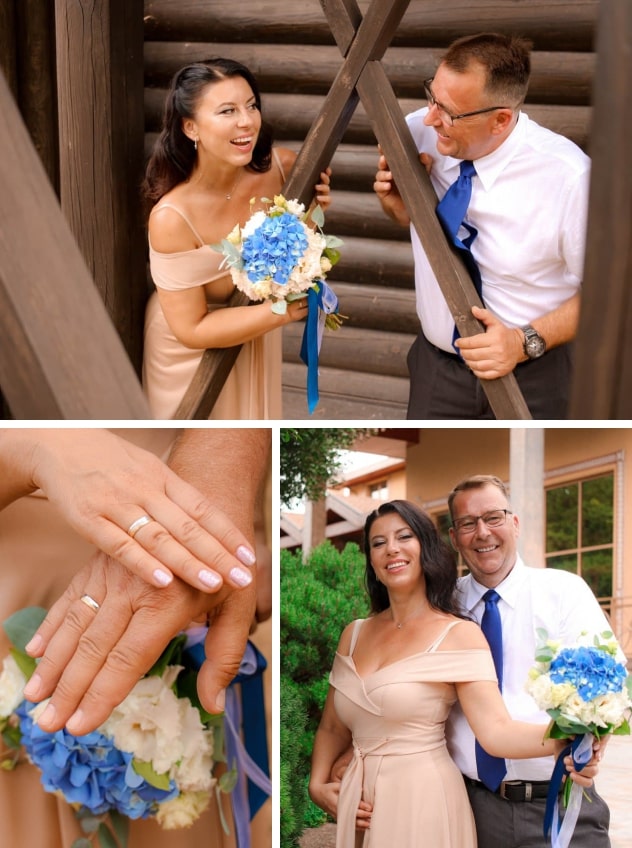 Online dating, with someone who lives so far, was a very new experience to me. To all this, it was strange and aquard to communicate through the agency, but it made sense to me and was comfortable for my lady, so I've joined.
All my worries faded away when I came to Poltava and met her, looked into her eyes. I was a bit nervous and excited, but the meeting went great! It was so good to finally see my lady. From that very moment, we are inseparable. There is such a strong bond between us that the language barrier is not an issue for us at all :). Besides, she studies German and I try to learn Ukrainian. Decided to start my study by learning more about Ukrainian kisses, cuisine, and love expression words. Tatiana said I am a very talented student. ha ha
I still remember our first chat like if it happened yesterday! I fell in love with the woman on that side of the screen... I had this special feeling like I had been looking for her for all my life!
I was looking forward to every chat with her. I was rushing from my work in order to see my princess, due to my very busy schedule I had to have a snack during the chat (she must have been thinking I am always hungry). Now, we continue the tradition of sharing a meal together, but already in person. I am very happy about that. I am also very lucky, cause she is such a good chef!
I've made sure that joining Uadreams was the best decision I ever made! My lady has got a heart of pure gold. Beautiful, kind, sweet, funny, feminine, loving, and caring - that all is about her! I haven't been happier in my life! thank you!"

Dear Andre and Tatiana!
Sending best wishes on your wedding! May your love for each other keep growing. May this new chapter of life bring you every joy. May your life be blessed with countless gifts of love and fondness for each other.
Wedding in Simferopol: Natalya and Edwin


Dear Natalya and Edwin!
You never know when exactly a basket of happiness crush your head and heart:) Our Simferopol couple, Natalya and Edwin, keep your love, passion, serious and strong intentions and feel happy just being together!
Engagement in Kiev:
Jesse and Anastasia. A story of wonderful love
and unconditional trust
Anastasia and Jesse are those lucky people who have found each other in this big world. They realized that it was their Destiny almost immediately. Jesse was the one to take the initiative, like a real man, and wrote a first letter. With this letter a wonderful love story has started. And that changed their lives completely.
After the first video date, it was clear that these two people were meant to be together. It appeared that they have a lot in common. Furthermore, they felt very strong affection towards each other. They understood that they are soul mates. Anastasia and Jesse recognized each other among thousands other people. That same moment when they saw each other for the first time, they both felt, that it was not just an coincidence. That was a Destiny...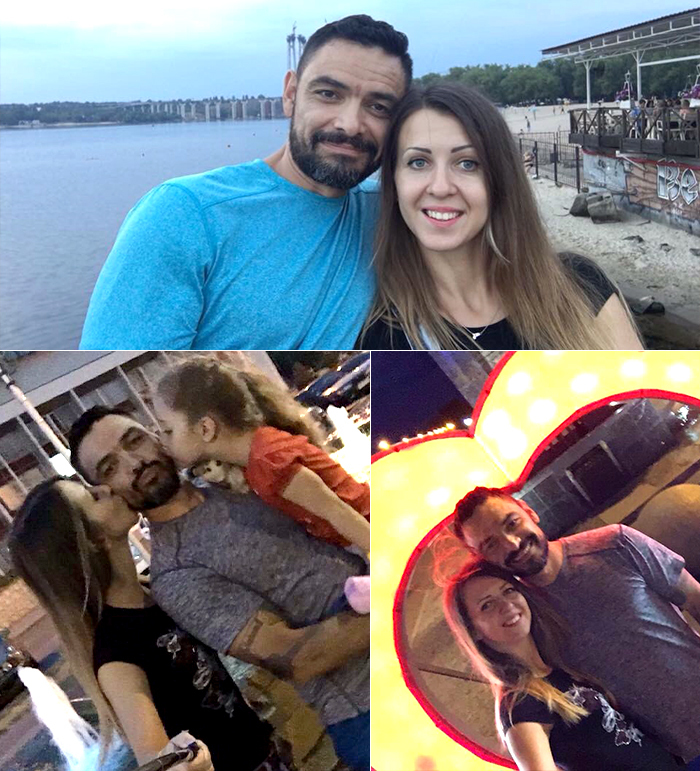 Nowadays it is so difficult to find a person, special person, whom you can trust unconditionally. But, miracles do happen. From the very beginning Anastasia trusted Jesse enough and she let him in her family. She made Jesse acquainted with her little daughter Melania. Her five year old treasure accepted Jesse as a good friend from that first video chat. Jesse has a very bright and kind smile, so Melania liked him from the very first sight. She started smiling and Jesse's heart melted. He is a very good father, very kind and loves children. Jesse has 2 daughters and a son.
That is his impression after the first chat: «Melania is a treasure and it's clear to see that Anastasia has put good quality into her and good manners as well. She has high respect for her mother and shows me that she loves Anastasia very much!! First and foremost I am a father and these things are important to me in finding a woman to share my life with!! They both impressed me a lot! I was also honored that Anastasia let me see her daughter, interact and speak to her!»
After the first video date Anastasia and Jesse felt that they need each other. They started exchanging letters every single day. But that was not enough for them. They created their own, special tradition. They used to make a date every day. That was a beginning of the day for Anastasia and the end of the day for Jesse. Despite time difference, their communication was very sweet and special. They gave each other motivation and inspiration for being together in the future. Because they knew for sure - they were meant to be together. They felt each other from the distance. And even this distance wasn't an obstacle for these people, who were falling in love with each other. Also they started making short sweet videos for each other of their everyday life.
After a month of such communication Jesse and Anastasia realized they are fully ready to make a new step in their relationship. So, they started planning a meeting in real life. They planned to meet in 6 months, but both realized, they have mutual feelings and there was no reason to wait for such a long period.
The first meeting was in Boryspol airport. They recognized each other from the very first sight. She had a happy gleam in her eyes. She was so excited that she finally saw him, her Jesse. They were both nervous during those first minutes of their meeting, but tight hugs and kisses changed everything. And these two happy people felt a much desired relief. Anastasia and Jesse spent spectacular 2 weeks in Anastasia's native city.
Anastasia got Jesse acquainted with her relatives. Jesse decided not to loose such a good chance and proposed to Anastasia. She was so incredibly surprised and said «YES». So they applied to USA Embassy in due to make a marriage visa for Anastasia. Now they are enjoying their wedding preparations and thank Destiny and UaDreams as well for helping them in finding their true and endless love.

Dear Jesse and Anastasia!
May every day that you spend together in your new life hold a wonderful surprise for you. May your lives be a great adventure and let there be joy and abundance! Congratulations on your engagament!
Engagement in Sumy
Elya and Rick. They made tatoos in the name of love!
After a long time of being single Elya decided to join this agency hoping to meet her beloved. Her desire to be happy and to fall in love made its deal quite quickly. When she saw Rick, she thought that it might be her man. They had a lot of things in common. Rick is a very romantic person. He impressed Elya with his character, his thoughts, and just the way he is.
Once Rick made a picture in photoshop where Elya was dressed in a wedding dress. Who knew that it was some kind of a prophecy! They met after a few months of communication. This meeting showed them that they don't want to be apart anymore. They did not need to talk a lot because they talked the language of love.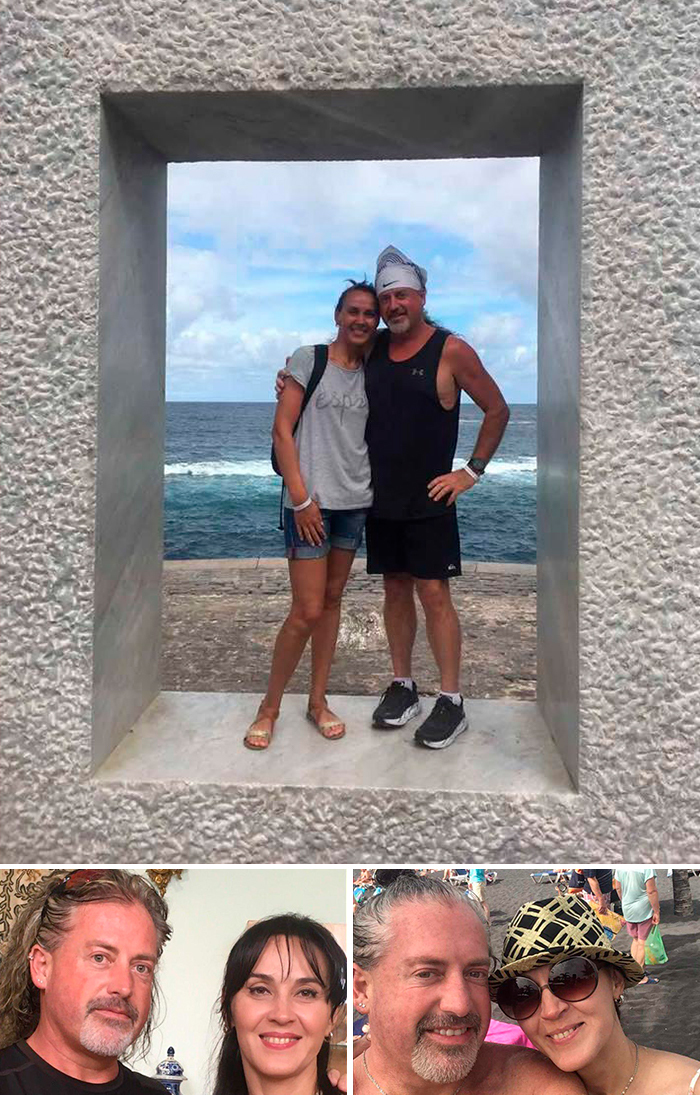 Rick invited Elya to spend vacations with him on exotic islands. They enjoyed bright sun and the magnificent ocean together. He came to Ukraine again to pick Elya up. The biggest surprise for Elya at the airport was when Rick proposed to her. Elya said "Yes!". On the islands they made tattoos "I love him" and "I love her". It was true love that they found!
Now they are in the process of getting K-1 visa to States. Good luck, dear Elya and Rick!

Dear Rick and Elya!
Wishing you a lifetime of joy, love, and happiness. Wishing you the very best as you begin to plan your lives together. Wishing you both the happily ever after you so very much deserve. Through the storms of life, may your love for one another be steadfast and strong!
Wedding in Kharkov: This story was told by our bride Anna...
"Peter and I got acquainted with the help of UaDreams. He wrote me his first letter and I just couldn't overlook such a charming and interesting man. We have been communicating for a few months and I kept liking him more and more.
Soon we decided to meet in person and get to know each other better. Peter came to Ukraine and we spent 3 wonderful days together. I was delighted with his wonderful personality, with his manners of a real gentleman. He seemed to be perfect in everything and in the last evening of his visit we had a very romantic date and we exchanged our first kiss...

But of course we had to learn each other better because starting a relationship is a very serious step so we continued our communication when Peter returned home. We talked by Skype, wrote messages to each other and Peter phoned me from time to time.
Our second meeting was in Hamburg where we celebrated my birthday together. Peter had a chance to meet my mum and she liked him very much. We spent only two days together but those days were great!

We continued our communication and understood that the more time we spent together, the better we learned about each other. So Peter invited me to spend one-week vacation in Crete. Having spent that week together with him I had a chance to learn him much better and I understood that he was a man whom I had been waiting for all my life.
Then there was a very romantic trip to Paris and more days together. I hoped for proposal in Paris and I was little bit sad that I didn't get it.
I got proposal from Peter on Christmas night when we were in India together. Of course I said – yes! I know that every girl says this but I really felt myself the happiest woman in the world!
It was time for Peter to meet my family. He came to Ukraine again and my family accepted him very warmly. We started to plan our wedding.
On the 11th of September we became a husband and a wife. The ceremony was just like I wanted, only with close people, my family and some friends. Unfortunately Peter's family couldn't come to Ukraine but we want to organize our wedding specially for them when we are in England together.
Our honey-moon was in Turkey at a wonderful resort and one more time I felt complete happiness which that wonderful man, my husband, brought into my life."

Dear Peter and Anna!
Your wedding day may come and go, but may your love forever grow. Congratulations to the perfect couple! Through the storms of life, may your love for one another be steadfast and strong. Wishing you joy and happiness!